Naar succesvolle innovatieteams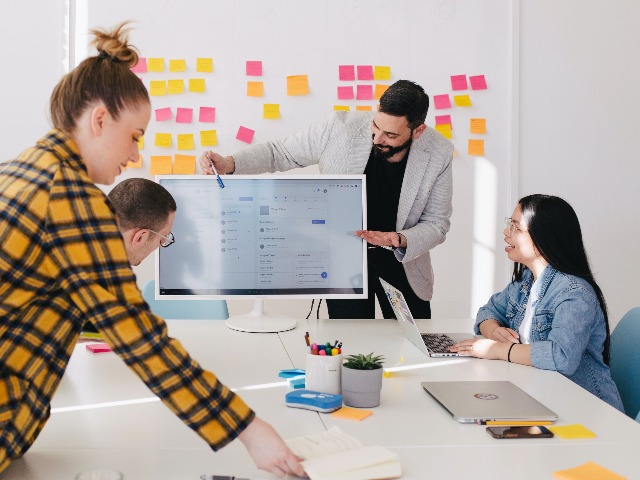 Innovatieteams zijn voor organisaties van essentieel belang om complexe maatschappelijke en bedrijfsproblemen op te lossen. Onderzoek laat zien dat teams veel makkelijker invloedrijke innovaties creëren dan individuele uitvinders. Binnen zo'n team werken meerdere uitvinders samen om uitvindingen te bedenken en te commercialiseren. De teams zijn vaak groot, divers, gespecialiseerd en deels virtueel. Hierdoor is het managen van deze teams lastig, met negatieve gevolgen voor hun effectiviteit. Vandaar de vraag: hoe kunnen we ervoor zorgen dat innovatieteams meer succesvol zijn?
Een eerste factor die belangrijk is in het succes van innovatieteam is psychologische veiligheid. Dit verwijst naar het geloof dat je niet gestraft of vernederd zult worden als je een idee, vraag, zorg of fout aankaart. Hierdoor durven individuele uitvinders binnen het team meer risico's te nemen, waardoor er makkelijker baanbrekende innovaties gecreëerd kunnen worden. Managers verhogen de psychologische veiligheid binnen een team door goed naar de teamleden te luisteren en zich open op te stellen. Verder kan een manager conflicten binnen het team op een toegankelijke en coöperatieve manier oplossen.
Als tweede factor speelt de commercialisatieoverdracht een belangrijke rol. Innovatieteams verdelen de taken vaak zo dat bepaalde uitvinders zich bezighouden met het bedenken van innovaties, terwijl andere uitvinders diezelfde innovaties commercialiseren. Vaak mist dan een goede aansluiting tussen de taken. De commercialisatieoverdracht gaat dan fout. Dit komt doordat niet alle uitvinders kritisch zijn of in de bedachte ideeën geloven. Managers kunnen deze overdracht soepeler laten verlopen door bepaalde uitvinders de verantwoordelijkheid te geven over het gehele innovatieproces.
Tenslotte is modulariteit van het innovatieproject belangrijk. Als een project gemakkelijk in verschillende stukken kan worden verdeeld, kan het beter in een team uitgevoerd worden. Taken kunnen dan eenvoudig verdeeld worden, en teamleden kunnen onderling deze taken op elkaar afstemmen. Wanneer een innovatieproject niet kan worden opgedeeld, dan kunnen teams minder goed taken verdelen. Teamleden lopen elkaar dan in de weg, en het wordt moeilijker om een samenhangende oplossing te creëren. Managers kunnen hierop inspelen door teams vooral complexe en modulaire projecten te geven.
Voor managers die innovatieteams begeleiden is het dus belangrijk om te onderkennen dat de effectiviteit van innovatieteams kan worden beïnvloed. Samenvattend kan een manager de psychologische veiligheid verhogen door op een open manier leiding te geven. Daarnaast kan een manager ervoor kiezen om enkele uitvinders de verantwoordelijkheid te geven over het hele innovatieproces, en kan een manager geschiktere projecten geven aan een innovatieteam. Hierdoor kan het succes van innovatieteams verhoogd worden, zodat innovatie in de toekomst (nog) beter kan helpen om grote organisationele en maatschappelijke uitdagingen aan te gaan.