How authoritarian regimes hurt R&D-cooperation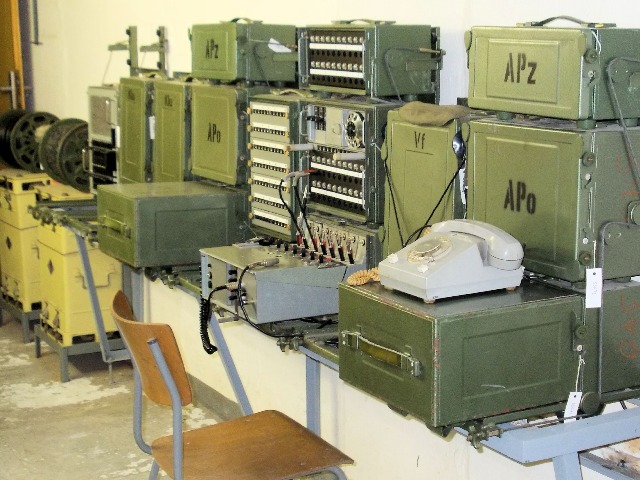 How does the experience of living in an authoritarian regime affect the decision-making of an individual in their later life as a founder and leader of a firm in the context of a liberal market economy? Researchers from the Department of Innovation Management and Strategy at the University of Groningen examined this issue by focusing on the decision to participate in R&D cooperation activities. The results have been recently published in the journal Research Policy.
Authoritarian regimes
Over the last decades, many authoritarian regimes, like East Germany, Spain, the Czech Republic, South Korea, Chile, or Argentina, have transitioned into or made substantial developments towards more liberal market economies. People who grew up in the oppressive ideology-driven environment of these authoritarian regimes are now living in free-market economies. Similarly, many people migrated from countries with an authoritarian regimes to more liberal countries. They often became employees and managers but also founders of new ventures. Consequently, the number of founders that experienced an authoritarian regime at some point in their life and now contribute to the economic development and innovation in liberal market economies is considerable. However, limited attention is paid to understand their behavior and a particularly relevant question remains underexplored.
Oppressive mechanisms
Research has given attention to the understanding of how the experience of living under an authoritarian regime has long term effects in individuals. Recent studies have shown that this type of experience leaves an ideological imprint that affects the decision making of individuals when they transition to a liberal market economy and start their own business. However, the impact of authoritarian regimes on individuals is not limited to ideological imprinting and this fact has been mostly ignored by existing management research.
Against this background, FEB researchers Michael Wyrwich, Philip Steinberg, Florian Noseleit, and Pedro de Faria, emphasize that it is very important to consider the specific oppressive mechanisms used by the regimes to better understand the nature of the long-lasting effect that an authoritarian regime may have on individuals and on their decision making as firm founders. Maybe the most prominent of these oppressive mechanisms is the surveillance of a regime's citizens, a powerful instrument as Hubertus Knabe, the former director of the Stasi memorial highlights in a speech:
"The net of spies was really broad. In nearly every institution, even in the churches […], there were many of them. I remember telling a leading Stasi (secret police) officer, 'If you had sent an informant to me, I would surely have recognized him.' His answer was, 'We didn't send anyone. We took those who were around you.'"
Negative effects
The FEB researchers suggest that the oppressive behavior of authoritarian regimes negatively affects the general level of trustworthiness and lowers their citizens' general trust levels. This trust-reducing effect has long-term consequences, eventually retaining even when an individual no longer lives under an oppressive regime. The researchers further argue that the long-term effect of past exposure to oppressive surveillance practices affects decision-making of firm founders where trust plays a pivotal role. Engaging in R&D cooperation is such a decision where trust in non-opportunistic behavior of cooperation partners is a decisive factor. In essence, low levels of general trust among an organization's founding members is likely to negatively affect the decision to participate in R&D cooperation activities.
Unique data
Wyrwich and colleagues use a unique database that includes East and West German founders. The East German founders in the sample grew up in the authoritarian former socialist German Democratic Republic (GDR) while West Germans are the reference group of founders not exposed to the socialist regime. In addition, they exploit the fact that there was regional variation within the GDR when it comes to the level of spying activity, which is measured by the population share acting as undercover spies (in German: inoffizielle Mitarbeiter). The researchers find that founders who were exposed to high levels of spying activity in the former GDR are less likely to engage in interfirm R&D cooperation.
Personal experiences
The findings of Wyrwich and colleagues increase the understanding of the micro-foundations of managerial decision-making related to innovation and strategy. The researchers show how firms are imprinted by the personal experiences of their founders. Managers and founders, as well as employees, need to be aware of these biases to reflect upon them and account for them in their decision-making. Awareness of their own potential biases allows for better informed decision-making. The findings have also important implications for policy-makers when it comes to address "soft" barriers to R&D cooperation aimed at promoting firm- and regional-level development. They suggest that founders that experienced living under an authoritarian regime may be biased in their decision-making and may ignore the full range of strategic options free-market economies offer. Specific to these findings, policies that support awareness campaigns and trust-facilitating networking might help founders be more aware of and address such individual biases.
Author: Michael Wyrwich - m.wyrwich rug.nl
Author: Florian Noseleit - f.noseleit rug.nl
Author: Pedro de Faria - p.m.m.de.faria rug.nl
Author: Philip Steinberg - p.j.steinberg rug.nl
References:
Wyrwich, M., Steinberg, P. J., Noseleit, F., & de Faria, P. (2022). Is open innovation imprinted on new ventures? The cooperation-inhibiting legacy of authoritarian regimes. Research Policy, 51(1), 104409. https://doi.org/(...)j.respol.2021.104409