Are video outpatient consultations the holy grail to modernize healthcare?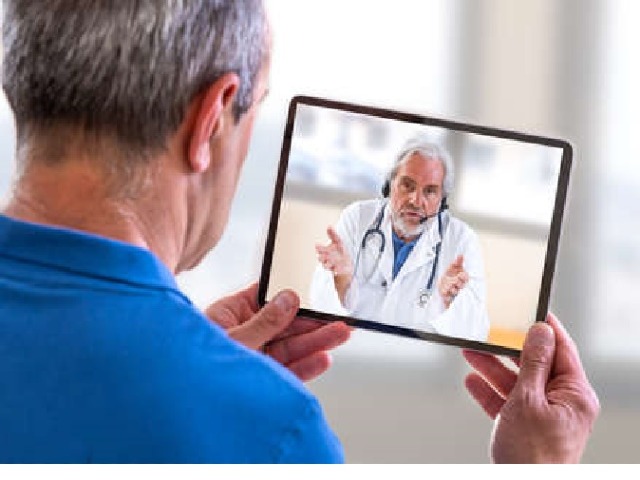 In response to the Covid-19 pandemic, video outpatient consultations between doctors and patients have increased significantly. Face-to-face appointments are replaced by video consultations so that patients do not spread or contract the virus. Some clinicians and patients have grown accustomed to video consultations, which raises the question of whether this mode of doctor-patient contact should become the norm. We could even ask if video outpatient consultation is a major pathway to reinvent healthcare. Should healthcare rely less on physical buildings and face-to-face encounters and move toward a hybrid system?
Recently a patient said:
".. Due to a medical procedure that I underwent four weeks ago, I had to go to the hospital for a follow-up and a ten-minute appointment with my medical specialist. Since I cannot drive myself yet, I asked my daughter-in-law to take me to the hospital. This appointment would have taken us both three hours, one hour to drive there, one hour in the hospital and, one hour back. Due to the corona pandemic, the hospital suggested replacing this visit with video consultation. This has saved us a lot of effort and costs and suited me very well."
The benefits of video consultations are clear. It saves travel time and costs and reduces CO-2 emissions. Healthcare providers can organize their consultations more efficiently, and video consulting makes it easier to involve informal caregivers and family members in the conversation with doctors. Healthcare organizations will need fewer waiting areas, consultation rooms, and parking spaces. Besides, video consultations will reduce the risk of disease spreading among vulnerable patients.
Many clinicians have cold feet and are reluctant to rely on video consultations on a more permanent basis. The chances are that the fairly conservative healthcare industry will return to the old way of working once the pandemic has been overcome.
Our students are now examining the conditions under which video consultations are feasible and can be used sustainably and effectively. Some of the main findings relate to 1) wider environment, 2) organization, 3) implementation, 4) patients, 5) the nature of the consultation.
1) The wider environment of the healthcare providers has to be supportive. Insurers should reimburse video consultations in the same way as face-to-face consultations, and medical professional associations should promote video consultations. Practicing video consultations should also be included in medical curricula.
2) The healthcare organization, e.g., the hospital, has to offer necessary facilitating conditions. The video connection has to be of high quality in terms of image and sound. The underlying software must be user-friendly, secure, and safeguard the privacy of patients. Video consultations should also be smoothly integrated with the electronic health record and the electronic patient portal. Protocols should be available and prescribe how and when video consulting is appropriate. Examples of this could be: clinicians have to wear white coats with a visible batch, be alone in their room, and the identity of patients must be checked.
3) Video consulting has to be implemented carefully. It is wise to run pilots. During the early phases, it must be voluntary for clinicians as well as patients. Physicians who act as 'video consultation champions' should demonstrate and explain its use in practice. Healthcare managers should not translate the increased efficiency of video consulting into an even higher workload for clinicians.
4) The patients should feel comfortable with digital modes of conversation. Physicians should give particular attention to vulnerable patients and those with limited digital experience.
5) The nature of the consultation. For first-time visits, bad news conversations, and complex or sensitive problems, face-to-face consultations remain preferable. Consultations where smelling and feeling are necessary, and when formal medical examinations are required, video consultations are not suitable.
In summary, video outpatient consultations appear to be safe, effective, and convenient for patients in situations where participating clinicians judge them as appropriate. As with other technological innovations in healthcare, some clinicians will adapt quickly, while many others will need incentives and support. Implementation will only be successful if accompanied by a range of coherent organizational, behavioral and technical adaptations.