The Connection Crisis in the new World of Work
| | |
| --- | --- |
| Datum: | 27 september 2022 |
| Auteur: | Franzisca Fastje |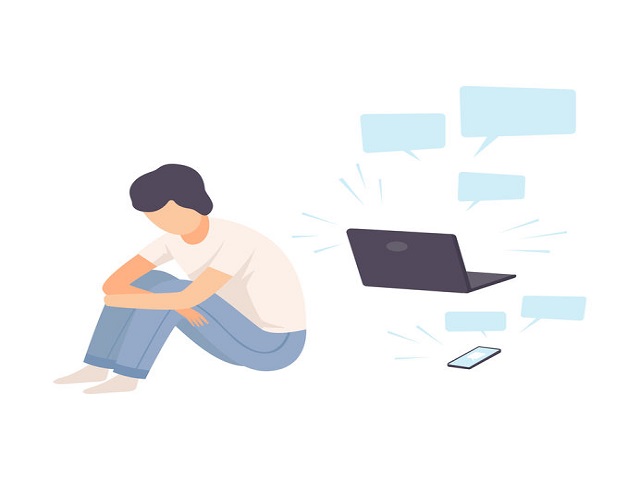 The lack of social connection is a growing health epidemic [1]. Even though recent technological advancements enable us to connect 24/7 with co-workers and friends, most have struggled with feelings of disconnect at some point in their lives. Especially amidst forced remote working during the Covid-19 pandemic, loneliness records soared. Research shows that a year of working from home shrunk people´s networks and even diminished close ties over time [2]. This may not surprise you. Chances are, you went through the same painful experience of feeling disconnected and lacking in-person interactions.
Strong and meaningful social connections are fundamental to human functioning; they are elemental as food and water. Outside of work, feeling disconnected is associated with an increased risk for cardiovascular disease, depression, and anxiety [3]. At work, a lack of connection increases the risk of burnout, limits task performance, impairs creativity, and reduces job satisfaction and organizational commitment [3]. Hence, dampening the connection crisis moving forward becomes essential.
In essence, social disconnect derives from a gap between desired and existing social connections [4]. A lack of face-to-face, informal interaction with co-workers is one of the main predictors of disconnect in the workplace. Prior research suggests that those who frequently work remotely feel lonelier than those who do so rarely or never [4]. Following this, adding some in-person time back into the workplace can re-establish diminished social bonds.
Hybrid work arrangements may be an appealing option here. After being forced to working from home full-time, returning to the office some days during the week may allow for some informal face-to-face interaction essential for feeling connected. However, many organizations struggle with implementing policies that govern working from home and working from office decisions. While many employees want to be back in the office, the reasons guiding when and how often to come in may differ. This creates one major challenge: Being in the office is no guarantee of connection with co-workers.
The experience of disconnect is a social phenomenon rather than an individual one. Variation in non-office and office days creates significant uncertainties regarding whether chance encounters will occur at the office or if employees will be "zooming from the office" [5]. Hence, if not coordinated consciously, adopting hybrid work formats instead of going back to the office full-time may not help reduce the experience of relational deficiencies. Therefore, it is essential to implement focused practices and structures that help employees build connections in the new normal.
Here are five small steps that can already make a difference:
Start measuring the experience of disconnect. There are several survey tools out there that can help assess the degree of social connection among your employees. Next to quantitative assessments, simply talking to employees is a powerful tool.
Be proactive in fostering strong connections. Often, leaders are the dot connectors that bring people together. Leaders can foster satisfying, meaningful relationships by implementing periodic check-ins at the beginning of meetings or scheduling one-on-one conversations.
Value quality over quantity. The quality of the connection is more important than the amount of interaction. To get a feel for the quality of interaction, ask employees whether they feel genuinely valued and cared for by their leaders and co-workers.
Monitor and promote psychological safety. An environment conducive to interpersonal risk-taking transmits to employees that speaking up and being vulnerable is valued. Fostering such an environment will also help reduce the stigma around loneliness that keeps many from sharing their experiences.
Learn from hybrid work experiences. Make sure that your policies around hybrid working prioritize flexibility and support the development of meaningful relationships at work. Here, pre-set office days may function as a vehicle to foster social bonds. Once implemented, monitor the effectiveness of new policies and make changes according to their effectiveness.
About the author:
Franzisca Fastje (f.fastje rug.nl) is a Ph.D. candidate at the Department of Human Resource Management & Organizational Behavior, Faculty of Economics and Business, University of Groningen. Her main research interests center around modern team arrangements and sustained employee well-being.
References:
Wooll, M. (2022). Your workforce is lonely. It´s hurting your business. BetterUp. https://www.betterup.com/blog/connection-crisis-impact-on-work
Baym, N., Larson, J., Martin, R. (2021). What a year of WFH has done to our relationships at work. https://hbr.org/2021/03/what-a-year-of-wfh-has-done-to-our-relationships-at-work
Murthy, V. (2021). Connecting at Work. Harvard Business Review. https://store.hbr.org/product/connecting-at-work/bg1705?sku=BG1705-PDF-ENG?autocomplete=true
Andel, S. A., Shen, W., & Arvan, M. L. (2021). Depending on your own kindness: The moderating role of self-compassion on the within-person consequences of work loneliness during the COVID-19 pandemic. Journal of Occupational Health Psychology.
Goldberg, E. (2021). The Worst of Both Worlds: Zooming from the Office. https://www.nytimes.com/2021/11/16/business/return-to-office-hybrid-work.html