Maximizing the benefits of remote-working, minimizing its downsides
| | |
| --- | --- |
| Datum: | 28 april 2022 |
| Auteur: | Edwina Wong |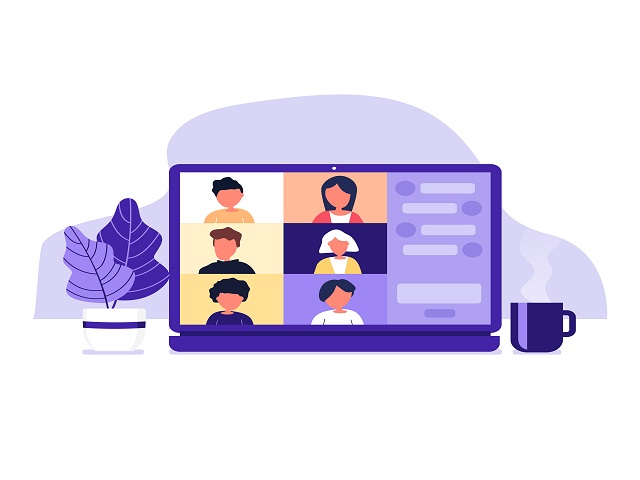 As Covid-19 restrictions relax and we slowly resume in-office work, organizations increasingly contemplate how to integrate remote or hybrid work formats for the long-run. However, with all its experienced benefits and promises, remote work is nevertheless tied to negative repercussions. These repercussions must be considered for organizations to maximize the potential of remote working while protecting workers from potential perils.
Indeed, remote work has been transformative in the past 3 years. Remote work provides employees with greater flexibility regarding when and where they work, allowing employees to craft their days to best fit their lives. This set-up can be especially helpful for groups that have greater difficulty participating in the labor market. For instance, women have historically borne most of the child-raising and household tasks; partly due to these responsibilities, women have had to decline and were declined higher-paying and high-level careers. Increasing remote work is also advantageous for some who face mental and physical disabilities. Remote work allows those with disabilities to more easily configure their work according to the capacity that they can handle at any particular time. Overall, remote work has great potential to alleviate the historic inequities affecting groups who have a harder time working at a fixed place and on a fixed schedule.
Yet, while more remote work may result in the alleviation of historic inequities, it has the potential of enforcing historic inequities, too. There are increasing accounts of the anxieties and disadvantages that historically marginalized groups may face as a result remote-work [1]. Studies have shown that women, racially marginalized groups, and their intersections have a more challenging time developing networks and having advocates who can support them throughout their career. Working remotely, because of the difficulties in having informal conversations and spontaneous interactions, likely makes it even more challenging to find mentors and networks if you do not already have any [2].
Because working remotely is less visible than working in-office, it may also contribute to the image that those who work remotely are less committed to their careers than in-office employees [1]. Remote-workers may also find it difficult to participate in work meetings or conversations with on-site employees; after all, it's likely more difficult to interact, interject, or raise oppositions when you are not in the same room as others who are together on-site. This may result in further rendering some groups less visible at work, in particular, as mentioned, women or marginalized groups who generally face visibility concerns.
In sum, increasing remote work has the potential to be a very positive development. By maximizing its benefits, organizations and institutions can be more confident that the benefits of remote work outweigh its consequences to bridge some of the belonging and inclusion gaps that remain in the workplace. We should be careful, however, to pay attention to whether new conditions of exclusion are created and whether these carry any associated costs typical to perceived exclusion (e.g., turnover intentions, lower work engagement, higher occupational stress). It is therefore crucial for governments, organizational institutions and business to proactively maximize the benefits of remote work while minimizing potential precarities. Hopefully, the risks of remote working as they relate to networking and visibility can be reduced with concerted forethought and efforts to offset them. Small steps such as crafting networking moments for remote-workers, and instituting moderators to screen and give space to online input in hybrid meetings, may already be a start.
Despite increasing experience with and research of remote work, for now, as with any big change at work, it is important to monitor and evaluate the effects of this fundamental shift toward remote and hybrid working and how this impacts employees and the functioning of organizations. For organizations, it means regularly scheduling time to thoroughly (and scientifically based) monitor and review how well working remotely is serving employees and make the necessary modifications.
References:
[1] Gurchiek, K. (July, 2021). Viewpoint on remote work depends on gender, ethnicity, industry. SHRM. https://www.shrm.org/hr-today/news/hr-news/pages/viewpoint-on-remote-work-depends-on-gender-ethnicity-industry.aspx#:~:text=While men and women who,and 35 percent%2C respectively)
[2] Haas, M. (March, 2022). Women face a double disadvantage in the hybrid workplace. HARVARD BUSINESS REVIEW. https://hbr.org/2022/03/women-face-a-double-disadvantage-in-the-hybrid-workplace
Edwina Wong (c.y.e.wong@rug.nl) is a PhD candidate at the Human Resource and Organizational Behavior department. With training in Social and Organizational Psychology, her research is on evaluating diversity and inclusion interventions, and making workplaces considerate of racially marginalized women.