Creativiteit – oogst van uitzonderlijke mensen of van harde werkers?
| | |
| --- | --- |
| Datum: | 30 juni 2022 |
| Auteur: | Bernard Nijstad |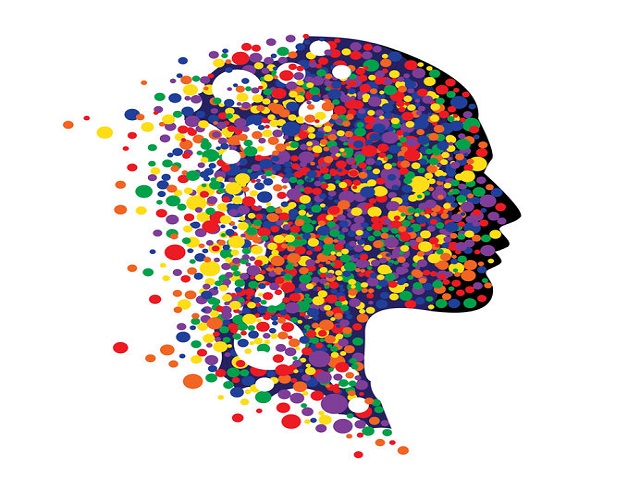 Wat ziet u voor zich, als u denkt aan een creatief persoon? En wat ziet u als u denkt aan een productief persoon? Ik kan me voorstellen dat u aan verschillende (typen) mensen zou denken. Creatief zijn betekent immers een beetje onaangepast, onvoorspelbaar, buiten de lijntjes kleuren, terwijl productief misschien eerder een associatie oproept van betrouwbaarheid, hard werken, en zelfdiscipline.
En waardoor wordt u creatiever? Is dat eerder door inspanning of door ontspanning? Eerder door uw gedachten de vrije loop te laten, of door hard en geconcentreerd nadenken? Als u lijkt op de deelnemers van ons onderzoek van een paar jaar geleden (zie 1) dan zou u zeggen: eerder door ontspanning dan inspanning, en eerder als ik mijn gedachten de vrije loop laat dan wanneer ik hard nadenk. U zou het dan bij het verkeerde eind hebben (zie 1, 2). Uit onderzoek blijkt namelijk dat hard en lang nadenken meestal een betere manier is om creatief te zijn dan de gedachten de vrije loop laten. Het is een interessante vraag waar die, vaak onjuiste, ideeën over creativiteit nu eigenlijk vandaan komen.
Wat ik denk is dat dit komt doordat creativiteit met bijzonder of ongebruikelijk wordt verbonden. Creativiteit gaat over originaliteit, over afwijken van wat er al was, over de uitzondering in plaats van de regel. Omdat creativiteit gaat over de uitzondering, ontstaat het idee dat creativiteit gedijt onder uitzonderlijke omstandigheden of enkel mogelijk is bij uitzonderlijke mensen. Hoewel we dus weten dat hard werken meestal leidt tot betere prestaties, associëren we hard werken niet met creatieve prestaties. Hoewel we de waarde inzien van betrouwbaarheid en discipline, verwachten we eerder creativiteit van personen die minder betrouwbaar zijn en minder gedisciplineerd. En hoewel we de deugd zien van gematigdheid, zijn we niet verbaasd als de artiest een bandeloos leven leidt.
Deze ietwat romantische ideeën over creativiteit zijn, in ieder geval in de westerse wereld, best wijdverbreid. Helaas kunnen ze ons ook in de weg zitten. Sommige mensen vinden zichzelf bijvoorbeeld niet erg creatief, misschien omdat ze zichzelf nogal "gewoontjes" vinden of denken dat ze beter zijn in analytisch dan in creatief denken. Of, vanuit het idee dat ontspanning goed is voor creativiteit, wat onjuist is (zie 3), worden er ontspanningsruimtes ingericht op het werk (die waarschijnlijk niets opleveren). Er is, denk ik, best wat te winnen als mensen zich realiseren dat analytisch denken NIET ten koste gaat van creativiteit, en dat je ook achter je bureau of in een vergaderzaaltje prima creatief kunt zijn.
Creativiteit is uiteindelijk niet uitzonderlijk, het hoort bij normaal menselijk functioneren en vraagt vaak voldoende focus en inspanning.
Bernard Nijstad is hoogleraar besluitvorming en organisatiegedrag aan de Universiteit Groningen. Zijn onderzoek richt zich vooral op creativiteit en innovatie, en op besluitvorming van individuen en teams.
Baas, M., Koch, S., Nijstad, B. A., & De Dreu, C. K. W. (2015). Conceiving creativity: The nature and consequences of laypeople's beliefs about the realization of creativity. Psychology of Aesthetics, Creativity, and the Arts, 9(3), 340–354. https://doi.org/10.1037/a0039420
Lucas, B. J., & Nordgren, L. F. (2015). People underestimate the value of persistence for creative performance. Journal of Personality and Social Psychology, 109(2), 232–243. https://doi.org/10.1037/pspa0000030
Baas, M., De Dreu, C. K. W., & Nijstad, B. A. (2008). A meta-analysis of 25 years of mood-creativity research: Hedonic tone, activation, or regulatory focus? Psychological Bulletin, 134(6), 779–806. https://doi.org/10.1037/a0012815