'Collaboration theatre' - when cooperation in alliances does not produce tangible output
| | |
| --- | --- |
| Datum: | 07 juni 2021 |
| Auteur: | Janka Stoker en Harry Garretsen |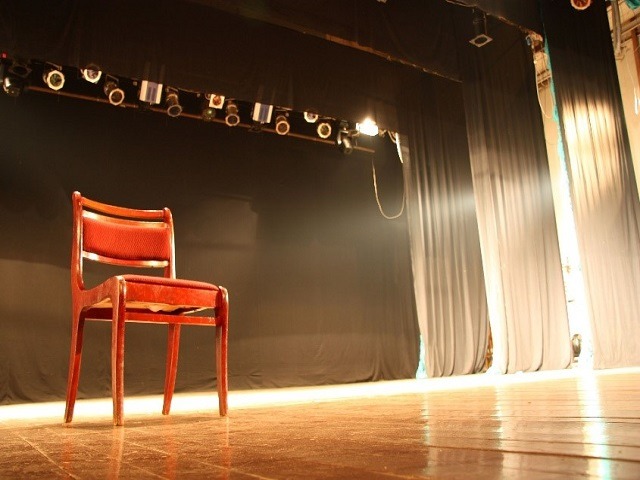 Strategic alliances are formal arrangements between independent firms that involve the exchange, sharing, or co-development of resources or capabilities (Kale & Singh, 2009). Specifically in the current dynamic business environment, alliances are seen as good strategy to combine companies' own strengths and resources, in order to produce greater value than can be achieved by a single firm (Dyer et al., 2018). The recent Biontech-Pfizer alliance is a seminal example in this respect. Through combining the fundamental knowledge of Biontech on mRNA with the production and testing capabilities of Pfizer, this alliance has managed to develop and commercialize the first approved vaccine to address the Covid19 crisis.
Contrary to the successful nature of the Biontech-Pfizer alliance, many organizations face difficulties in capitalizing on the potential provided by a strategic alliance. Indeed, findings into alliance performance have shown that a majority of strategic alliances fail to produce tangible outcomes (Keller et al., 2021). In general, alliance literature shows that successful output is likely to occur when alliance partners are able to establish a climate where inter-partner cooperation outweighs inter-partner competition. In contrast, when the alliance context is dominated by competition between the partners, the ability to generate tangible outcomes is likely to be limited (Dyer et al., 2018).
In a current, not yet published case study with Dries Faems, Isabel Estrada and Floor Rink, we examined a strategic alliance between two organizations in the Netherlands. These two partners agreed to combine their resources and expertise to generate novel products and services. The alliance was heavily promoted to external stakeholders, announcing that "with this alliance, we deepened the collaboration to better serve our customers." To realize their ambitious objective, several specific projects were initiated at the operational level. Upon analyzing these projects, we found that in the majority of them, a cooperative climate was present where members of both organizations intensively worked together and shared information. Paradoxically, however, we also found that these projects, despite cooperative action, did not produce tangible outcomes.
We conducted an in-depth analysis of the alliance and its projects to examine why the presence of cooperative action did not result in tangible output. First, we observed that as partners identified new projects outside of one another's existing set of core organizational activities – they are able to 'think outside the box', freely exchanging ideas and stimulating cooperation. However, at the same time we observed how the agreed governance framework - i.e., the set of formal and written rules used to manage the relationships between the organizations – inhibited their ability to produce tangible output (Keller et al., 2021). While partners were able to cooperate and think out of the box, they did not have a set of rules and procedures in place to see these projects through to realize tangible output.
These findings point us to highlight what in the innovation field is often called 'innovation theatre', a concept introduced by Blank (2019). To explain the problems organizations face in innovation, innovation theatre refers to projects (such as hackathons, design thinking classes, innovation workshops) that, whilst showing intense organizational activity, rarely generate tangible results – highlighting the problems organizations can face in achieving innovative output (Blank, 2019). Expanding this notion of Blank, we introduce the term 'collaboration theatre', referring to a phenomenon where a heavily promoted alliance is characterized by cooperative activities that at the same time do not lead to tangible output.
In conclusion, for many organizations strategic alliances offer great potential. However, to translate good initiatives into their full potential, organizations need not only mobilize resources, know-how and processes for generation of ideas (the theatre part), but also for managing the processes of the development and exploitation of these ideas - producing greater value is an essential driver for starting an alliance.
Author information: Martin Pit (m.k.pit rug.nl) is a PhD candidate at the Department of Human Resource Management & Organizational Behavior at the University of Groningen. His research is focused on cooperation in inter-organizational relationships, with a specific focus on strategic alliances and alliance constellations.
Blank, S. (2019). Why companies do 'Innovation Theatre' Instead of Actual Innovation. Harvard Business Review, November 7. Accessed online https://hbr.org/2019/10/why-companies-do-innovation-theater-instead-of-actual-innovation
Dyer, J. H., Singh, H., & Hesterly, W. S. (2018). The relational view revisited: A dynamic perspective on value creation and value capture. Strategic Management Journal (John Wiley & Sons, Inc.), 39(12), 3140–3162.
Kale, P., & Singh, H. (2009). Managing Strategic Alliances: What Do We Know Now, and Where Do We Go From Here? Academy of Management Perspectives, 23(3), 45–62.
Keller, A., Lumineau, F., Mellewigt, T. & Arino, A. (2021). Alliance Governance Mechanisms in the Face of Disruption. Organization Science, 1-21