Collaborating from home requires extra management
| | |
| --- | --- |
| Datum: | 27 januari 2021 |
| Auteur: | Yingjie Yuan |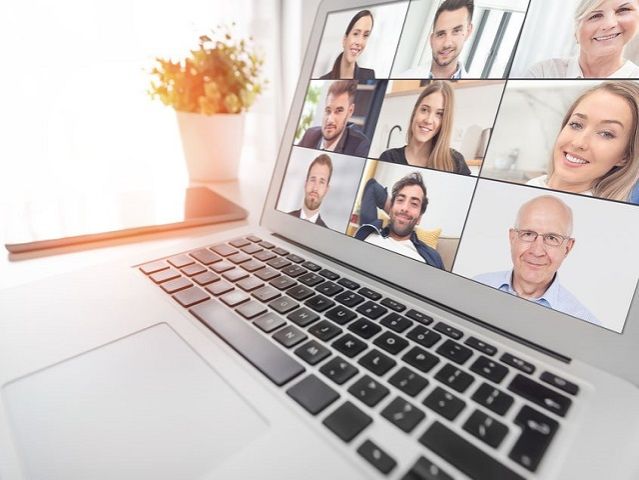 The world of work has changed forever. Before Covid-19, telework was primarily for digitalized firms and self-employed, taking merely 5.4% of employed in EU-27. One year after the outbreak of Covid-19, close to 40% of employees work full-time as a result of the pandemic. More than 70% of companies plan to introduce remote work as a permanent mode.
Despite its advantages of flexibility and lower business expenses, remote work concerns managers with its inherent challenge for collaboration. Spatial and temporal distances make it difficult for employees to connect and collaborate. The absence of face-to-face communication may impair trust and knowledge exchange. CMC (computer-mediated communication) tools are not familiar to nor welcomed by all employees, leading to different levels of engagement in remote collaboration. Working from home is sometimes criticized as working alone.
The question is, does remote work (or virtuality) hinder collaboration? Mesmer-Magnus and colleagues' (2011) review of empirical findings of teams with employees working together from different geographic locations, showed that, whereas employees are less open to sharing information in virtual work contexts, virtuality actually improves employee sharing of unique information. In other words, collaborative behaviors in virtual environments are likely to differ - rather than decrease - from that in physical contexts, where people tend to share common rather than unique information with each other.
In a recent study on 135 employees and 56 team leaders from various Dutch and German organizations, Yusibova and I found that employees working from home are likely to process information better (e.g., actively discuss ideas offered by others), but no evidence for its influence on how much information was provided to increase the team's functioning - knowledge creation for instance.
This implies that collaborating from home is more complex than it appears. Instead of questioning whether remote work hinders/promotes collaboration, managers should ask and monitor, how collaborative behaviors in virtual work differ. With closer looks at how employees collaborate virtually, managers could formulate specific interventions to stimulate collaborative behaviors. For instance, as our results showed, there's less need to stimulate the interaction process, which employees do better online. Managers could therefore focus on encouraging knowledge contribution, which helps the team to function better.
Dr. Yingjie Yuan (yingjie.yuan rug.nl) is Assistant Professor of Human Resource Management & Organizational Behavior at the Faculty of Economics and Business, University of Groningen, with expertise on Creativity/Innovation, Social networks, Team information processing, Star Performers, and Idea Receptivity.
References
Mesmer-Magnus, J. R., DeChurch, L. A., Jimenez-Rodriguez, M., Wildman, J., & Shuffler, M. (2011). A meta-analytic investigation of virtuality and information sharing in teams. Organizational Behavior and Human Decision Processes, 115(2), 214-2