Whistleblowers: Are they a burden or a benefit for organizations?
| | |
| --- | --- |
| Datum: | 28 april 2014 |
| Auteur: | Susanne Tauber |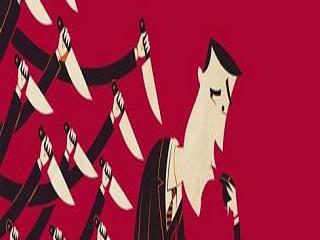 People like Edward Snowden attract massive media attention because they went public with delicate information about the organizations they worked for. Such people are called whistleblowers, or klokkenluiders in Dutch.
Employees who publicly announce doubtful practices of their organizations elicit quite ambiguous reactions. Team leaders usually value team spirit and a team that stands in close ranks. Such loyalty is normally conceived of as a strong commitment to organizational norms. Leaders would think that whistleblowers, because they "betray" their organization and are disloyal, are less committed to their organizations' wellbeing.
This thought has been supported by research for many years: Strongly committed employees stick to the organizational norms and are loyal, thus they are good for the organization and organizational performance.

Recent developments
However, organizational norms are not always good. Thinking about the financial crisis caused by rather questionable norms of bankers or by the recently published espionage activities of the NSA suggests that sometimes, organizational norms are quite the opposite of good.
The question is consequently complete loyalty really is always what organizations and teams should be striving for. Sticking to outdated organizational norms, for instance, can be a sign of stagnation and low organizational flexibility. In line with this thought, nowadays deviance from norms is viewed as essential for organizational development, flexibility, and innovation. But wait, haven't we just learned that employees who are strongly committed to their organizations and teams would always stick to norms? Are they an obstacle for organizations?
Interestingly, recent studies suggest that strongly committed employees are more likely to deviate from norms if they perceive those norms are detrimental to an organization's wellbeing.
Deviance in a football team
Together with my colleague Kai Sassenberg. I have tested this with a football team. In sports teams, unambitious group goals are often seen as detrimental to the group's functioning, especially if motivation needs to be kept up for a full season.
We expected that strongly committed players deviate from unambitious group goals because they see them as harmful for their team. This is exactly what we found and it is especially noteworthy because deviating from norms is very risky in highly cohesive groups such as sports teams, because these groups exert more pressure to conform on their members. Thus, strongly committed employees are willing to put up with exclusion, rejection, and punishment by team members and leaders in order to help their team.
Conclusions
Summing up, this suggests that team leaders are well advised to think twice before thinking of whistleblowers as disloyal – they could in fact be their most valuable assets.
Literature:
Jetten, J., & Hornsey, M. J. (2011). The many faces of rebels. Rebels in groups: Dissent, deviance, difference, and defiance, Chichester, UK: Wiley-Blackwell.
Packer, D. J., & Chasteen, A. L. (2010). Loyal deviance: Testing the normative conflict model of dissent in social groups. Personality and Social Psychology Bulletin, 36, 5–18. doi:10.1177/
0146167209350628
Packer, D. J. (2008). On being both with us and against us: A normative conflict model of dissent
in social groups. Personality and Social Psychology Review, 12, 50 –72. doi:10.1177/1088868307309606
Täuber, S., & Sassenberg, K. (2012). The impact of identification on adherence to group norms in team sports: Who is going the extra mile? Group Dynamics: Theory, Research, and Practice, 16(4), 231-240.
Picture from
http://lisamarierobinson.wordpress.com/2011/05/09/dont-shoot-the-whistleblower/
Reacties