Zoveel teams, zo weinig tijd
| | |
| --- | --- |
| Datum: | 12 augustus 2014 |
| Auteur: | Joost van de Brake |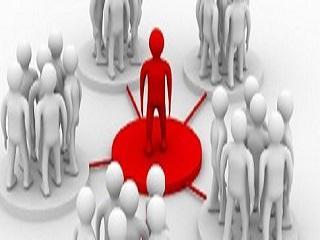 Kennisintensieve organisaties opereren in een globale omgeving die steeds dynamischer wordt. Om snel op deze veranderingen in te kunnen spelen worden werknemers in toenemende mate flexibel ingezet. Exemplarisch voor deze ontwikkeling is de medewerker die in meerdere teams tegelijkertijd werkt. Zo blijkt uit recent onderzoek dat meer dan 60% van de kenniswerkers met deze 'multiple team memberships' (MTMs) te maken heeft. Medewerkers werken bijvoorbeeld aan meerdere projecten, waarbij ze gedurende hun werkweek switchen tussen twee of meer projectteams. Omdat in kennisintensieve organisaties samen wordt gewerkt in (project)teams, hebben deze switches hier belangrijke implicaties voor het functioneren van individuele werknemers, en van teams als geheel. Organisaties zien MTMs vooral als een methode om human resources efficiënt in te zetten, maar we weten sinds kort dat gelijktijdige teamlidmaatschappen ook andere voor- en nadelen teweegbrengen.
Effecten op individuele werknemers
Allereerst kunnen MTMs positief bijdragen aan het functioneren van werknemers. Zo ervaren ze gelijktijdige teamlidmaatschappen vaak als een uitdaging die zorgt voor afwisseling en meer autonomie. Ook leren medewerkers veel van MTMs. Deze leervoordelen komen vooral door een vergroting van het sociale netwerk van medewerkers, die met verschillende personen werken in een grote variëteit aan teams. Zo komen werknemers bijvoorbeeld in aanraking met nieuwe ideeën en werkwijzen, en kunnen ze deze meenemen van het ene naar het andere team.
Aan de andere kant zorgen MTMs mogelijk voor stress. Vergelijkbaar met multi-tasken kost het moeite om van de ene taak over te stappen naar de volgende. Het switchen tussen teams gaat gepaard met schakelkosten, en dit zorgt voor een vergroting van de werkdruk. Daarnaast is het vaak lastig om de sociale eisen van het ene team te combineren met die van het andere. Zo ontstaan er vaak agendaproblemen, bijvoorbeeld wanneer vergaderingen gelijktijdig worden gepland of wanneer teams meer inzet verwachten dan kan worden geleverd. Deze sociale spanningen zorgen eveneens voor werkstress.
Effecten op teams
Ook op teamniveau genereren MTMs zowel voor- als nadelen. Zo wordt in een team met medewerkers die ook in andere teams actief zijn meer aandacht besteed aan efficiënte werkmethoden. Ook kunnen medewerkers de prestaties van het team vergroten door de kennis die ze elders opdoen met elkaar te delen. Aan de andere kant zorgen MTMs vooral op teamniveau voor coördinatieproblemen. Met name managers en team- /projectleiders hebben last van de overlappende agenda's en verplichtingen van werknemers met MTMs, waardoor het erg lastig kan zijn om mensen effectief samen te laten werken.
Zoeken naar het optimum
We hebben geconstateerd dat MTMs zowel voor- als nadelen teweegbrengen. De aard van deze effecten maakt het waarschijnlijk dat er in elke situatie een optimaal aantal MTMs bestaat, waarbij de voordelen groter zijn dan de nadelen. Een medewerker zonder MTMs kan bijvoorbeeld niet profiteren van de kennis uit verschillende teams, terwijl iemand met veel MTMs grote coördinatieproblemen zal ervaren. Bij een gering aantal MTMs zijn deze problemen echter nog te overzien, terwijl er wel (leer)voordelen zijn. Het juiste aantal MTMs hangt echter af van de omstandigheden waarin deze bestaan – bijvoorbeeld of teams afkomstig zijn van dezelfde afdeling of niet -, en het wetenschappelijke onderzoek naar dit optimum staat nog in de kinderschoenen.
Meer informatie:
Cummings, J. N., & Haas, M. R. (2012). So many teams, so little time: Time allocation matters in geographically dispersed teams. Journal of Organizational Behavior, 33(3), 316-341.
O'Leary, M. B., Mortensen, M. and Woolley, A. W. (2011). Multiple team membership: A theoretical model of its effects on productivity and learning for individuals and teams. Academy of Management Review, 36(3), 461–478.
Mortensen, M., Woolley, A.W. and O'Leary, M.B. (2007). Conditions enabling effective multiple team membership. In Crowston, K., Sieber, S. and Wynn, E. (eds),Virtuality and Virtualization. Boston, MA, Springer, pp. 215–228.
Of email: H.J.van.de.brake@rug.nl