Does it (still) payoff to be 'authentic'?
| | |
| --- | --- |
| Datum: | 08 december 2016 |
| Auteur: | Tim Vriend |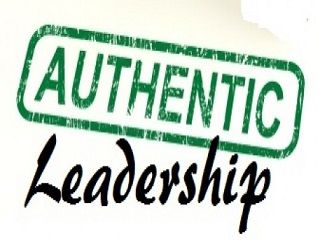 Most of us who are interested or invested in the field of leadership have heard the term before: authentic leadership. Every now and then someone will tell you to just "be yourself," "to do the right thing," and "to do what you feel is right," amongst others. In other words, to be authentic. But what is this authenticity? And what is authentic leadership?
Authenticity is a concept that has been debated and studied for millennia. It dates back to the ancient Greeks, and can all be boiled down to the maxim of "know thyself." Scholars have tried to apply this within an organizational context to investigate whether it matters if leaders are 'authentic' or not. Although scholars are still not exactly set on a definition of such leader authenticity, there seems to be a consensus that authentic leaders are those that:
are self-aware,
process information in a balanced way,
are transparent about their thoughts and beliefs, and
have a strong internalized moral perspective.
Being authentic has helped leaders across the globe to achieve a great deal of positive outcomes, including the promotion of psychological capacities, positive climates, self-awareness, and follower's self-development. Hence, authentic leadership remains a powerful tool for leaders to motivate such positive outcomes amongst subordinates.
Despite impressive results, there are various criticisms from both theory and practice that have doubts about the conceptualization of authentic leadership, and what it actually means to be authentic. Moreover, until recently we knew relatively little about the (psychological) mechanisms through which authentic leaders instil these positive outcomes. Sufficient reasons for my colleagues, Qaisar Mehmood (Capital University of Science & Technology, Islamabad, Pakistan), Melvyn Hamstra (School of Business and Economics, Maastricht University, the Netherlands), and Samina Nawab (COMSATS Institute of Information Technology, Wah Cantt, Pakistan) and myself to investigate why authentic leaders are able to motivate these positive outcomes.
Authentic leaders are described as keen to admit and learn from mistakes, and to focus on development and improvement. Hence, we argued that followers would be likely to internalize these characteristics into a learning goal orientation of their own, through which they improve and develop their skills and capabilities. We tested this in a field study of telecommunication employees and found that authentic leaders were indeed able to instil a learning goal orientation amongst their subordinates. Furthermore, we found that this learning goal orientation, in turn, would increase both the subordinates' in- and extra-role performances.
So, bringing it all together, what does all of this mean? Various studies have shown that authentic leaders are able to instil various positive outcomes amongst their subordinates, and our study adds to this by demonstrating that this can partially be explained through a subordinate learning goal orientation. That is, authentic leaders can increase the performance of their subordinates because these authentic leaders teach their subordinates to make and learn from their mistakes. An impressive feat!
References
Mehmood, Q., Hamstra, M. R. W., Nawab, S., & Vriend, T. (2016). Authentic leadership and followers' in-role and extra-role performance: The mediating role of followers' learning goal orientation. Journal of Occupational and Organizational Psychology, 877–883. https://doi.org/10.1111/joop.12153
Dr. Tim Vriend. Assistant Professor at the Faculty of Economics and Business, University of Groningen. Expert in business ethics, motivation, and leadership.
Reacties