Alles wat ik wil voor Kerstmis is … herstel
| | |
| --- | --- |
| Datum: | 17 december 2018 |
| Auteur: | Jessica de Bloom |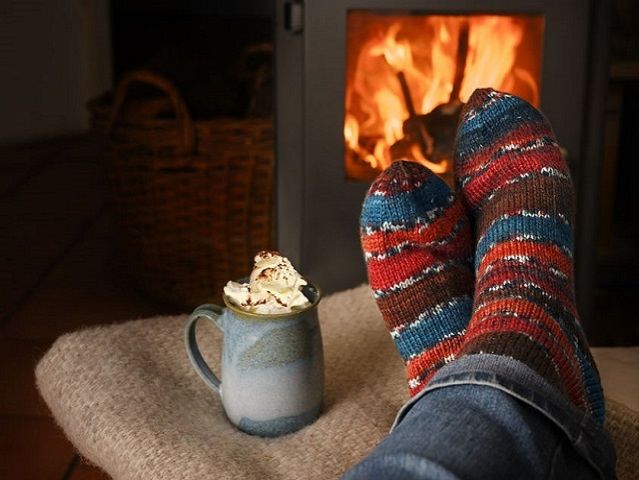 Burn-out preventie en herstel van werk stress zijn belangrijk voor het welzijn van werknemers en ook cruciaal voor bedrijfsprestaties. Nu zou je denken dat de kerstperiode en kerstvakantie een uitstekende tijd is om bij te komen van de intensiteit van het beroepsleven. Maar tegelijk is er ook zoiets als 'kerst-stress'.
Wat doet nu de kerstperiode met het welzijn van werknemers? Wij [1] hebben deze vraag proberen te beantwoorden door precies te registreren hoe het welzijnsgevoel van de werknemers was vóór, tijdens en na de kersttijd. Dit deden we met een dagboekonderzoek bij 145 Duitse werknemers, door gedurende 15 weken tweemaal per week vragen te stellen over hun welzijn.
We probeerden de volgende vragen te beantwoorden:
Heeft de komende kerstvakantie al invloed op het welzijnsgevoel van werknemers in de vier weken vóór Kerstmis?
Welke factoren beïnvloeden die verandering in dat welzijnsgevoel vóór Kerstmis?
Hoe lang profiteren werknemers van hun kerstvakantie, dus wanneer zijn gunstige vakantie-effecten verdwenen?
Welke factoren tijdens en na de kerst beïnvloeden het verdwijnen van gunstige vakantie-effecten?
We hebben gekeken naar de rol van anticipatie op de kerstvakantie (voor meer onderzoek naar voorpret, zie [2]) op het welzijnsgevoel van de werknemers; naar de invloed van onafgemaakte taken (voor meer onderzoek naar de invloed van onafgemaakte taken, zie [3], zowel thuis als op het werk en zowel voor als na Kerstmis; en naar het effect van ontspanning en loskomen van het werk [4,5] tijdens de kerstvakantie op het welzijnsgevoel van werknemers ná de kerst.
Wat vonden we?
Positieve welzijnsgevoelens (zoals bv. enthousiasme) namen toe voor Kerstmis, bereikten tijdens Kerst een maximum en daalden langzaam in januari en februari, voordat ze in maart weer toenamen.
Negatieve welzijnsgevoelens (zoals bv. nervositeit) volgden een vergelijkbare maar omgekeerde tijdstrend. De prettige verwachting van Kerstmis had de neiging om zowel de toename van het positieve gevoel als ook de afname van negatieve gevoelens te versnellen.
De resultaten suggereren ook dat de eisen van thuis (zoals kerstvoorbereidingen) energie kosten. De opstapeling van onafgemaakte persoonlijke taken verhoogt negatieve gevoelens vóór Kerstmis. Deze eisen hadden echter geen invloed op de toename van positieve gevoelens richting kerst en de vorm van de zogenaamde "holiday happiness curve" [6]. Na de Kerst, toen werknemers weer aan het werk waren, had het aantal nog onvoltooide werk-gerelateerde taken een negatief effect op het positieve gevoel van de werknemers in de weken erna, terwijl de lijst van persoonlijke, onafgemaakte taken vooral invloed had op een toename aan negatieve gevoelens.
Het lijkt erop dat het sterke contrast tussen de kerstvakantie en het weer aan het werk moeten met een groot aantal werktaken die voor ons liggen, met name bedreigend is voor het positieve welzijnsgevoel.
Onze resultaten lieten zien dat hoe minder onvoltooide taken er zijn blijven liggen, hoe langer het positieve effect van Kerstmis zal blijven bestaan. Mentaal loskomen van het werk tijdens de kerstvakantie blijkt ook belangrijk. Enerzijds zorgt het ervoor dat positieve gevoelens na Kerstmis langer doorwerken, anderzijds houdt het negatieve gevoelens tegen.
Ons onderzoek was gericht op kerstvakanties. We weten dus niet hoe het welzijn van werknemers wordt beïnvloed door andere soorten vakanties. Het direct en gedurende een langere tijd volgen van wat mensen ervaren tijdens een vakantieperiode geeft een gedetailleerder beeld van wat mensen voelen dan een enkele vragenlijst voor en na. Maar tegelijk zijn dit retrospectieve evaluaties voor het meten van herstelervaringen, met gevaar van vertekend beeld bij de deelnemers.
Nochtans, onze bevindingen laten zien dat tijdelijke ontspanning en mentale afstand van het werk een krachtig middel zijn om te herstellen van werkdruk. Dit geeft nieuwe energie aan mensen waar ze uit kunnen putten als ze weer op hun werk zijn. Dus, als de laatste werk klusjes zijn afgerond en de laatste cadeautjes ingepakt zijn, gun je wat rust, koppel jezelf even af van het werk en geniet van vrije tijd met je familie en vrienden.
Vrolijke kerstdagen!
Wetenschappelijke bron van dit artikel:
Referenties:
[1] Prof. Christine Syrek, Dr. Oliver Weigelt, and Dr. Jana Kühnel
[2] Nawijn, J., De Bloom, J., & Geurts, S. (2013). Pre-vacation time: blessing or burden? Leisure Sciences, 35, 33-44.
[3] Syrek, C. J., & Antoni, C. H. (2014). Unfinished tasks foster rumination and impair sleeping—particularly if leaders have high performance expectations. Journal of Occupational Health Psychology, 19(4), 490-499.
[4] Sonnentag, S., & Fritz, C. (2007). The recovery experience questionnaire: Development and validation of a measure for assessing recuperation and unwinding from work. Journal of Occupational Health Psychology, 12, 204-221.
[5] Sonnentag, S., & Fritz, C. (2015). Recovery from job stress: The stressor-detachment model as an integrative framework. Journal of Organizational Behavior, 36(1), 72-103. doi: 10.1002/job.1924
[6] Nawijn, J. (2010). The holiday happiness curve: A preliminary investigation into mood during a holiday abroad. International Journal of Tourism Research, 12, 281-290. doi: 10.1002/jtr.1756
Dr. Jessica de Bloom (j.de.bloom rug.nl ) Rosalind Franklin Fellow, HRM & Organizational Behavior - Faculteit Economie en Bedrijfskunde, Rijksuniversiteit Groningen.
For an English version of this article, see https://www.rug.nl/feb/blog/all-i-want-for-christmas-is-recovery-18-12-2018