Honorary doctorates
The University of Groningen awards honorary doctorates to people who have made an exceptional contribution to society, academia or politics.
Recently former UN Secretary General Ban Ki-moon has been awarded a honorary doctorate for his societal contributions in the field of peacekeeping and the development of the Paris Agreement.
2021 Awarding of an honorary doctorate to Feike Sijbesma
On Friday 22 January 2021, the University of Groningen (UG) awarded an honorary doctorate to Feike Sijbesma. The former CEO of DSM was presented with his honorary doctorate by Rector Prof. Cisca Wijmenga during the special Nobel Prizewinners' Ceremony as part of the Climate Adaptation Week Groningen (held between 19 and 25 January). The honorary supervisor of Sijbesma was Prof. Peter Verhoef, Dean of the Faculty of Economics and Business.
Sijbesma was awarded the UG honorary doctorate as a result of his significant societal engagement as one of the 'captains of industry' in the Netherlands.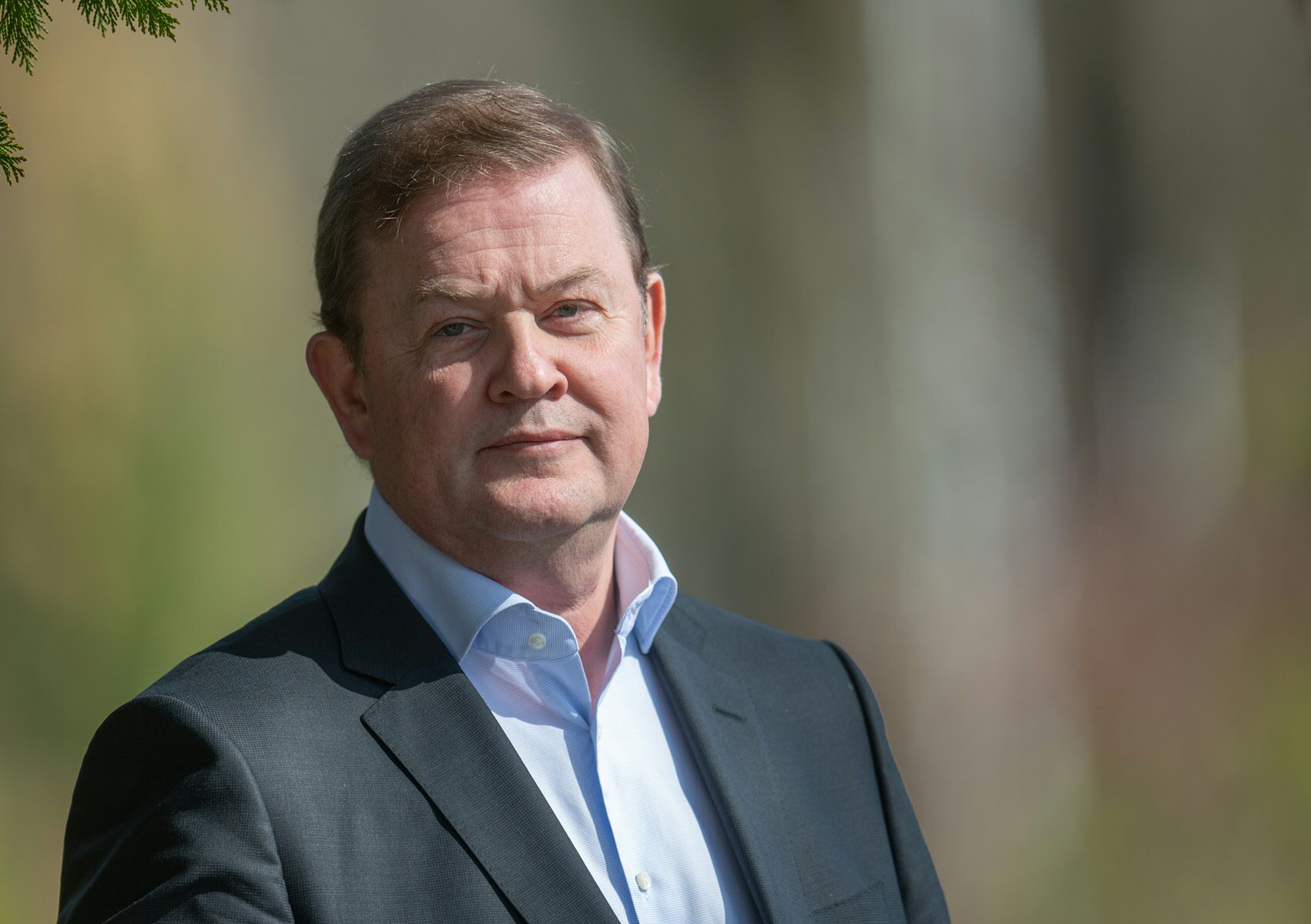 Honorary doctorates in the 21st century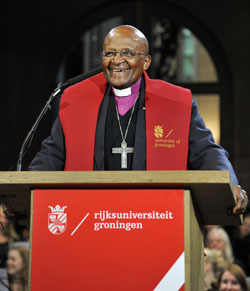 2021 Feike Sijbesma
2019 Dr Philipp Blom, Arts
2019 Professor. dr. Titia de Lange, Medical Sciences
2018 Ban Ki-moon, for his outstanding achievements, incl. the development of the Paris Agreement.
2014 Professor José Casanova, Theology and Religious Studies
2014 Professor Sir Francis Jacobs QC KCMG, Law
2014 Professor Ronald M. Evans, Medical Sciences
2014 Professor Renata Kallosh, Mathematics and Natural Sciences
2014 Professor Michael Schudson, Arts
2014 Professor Dani Rodrik, Economics and Business
2014 Dr. H.C. Paul Polman, Economics and Business
2014 Professor Robert E. Slavin, Social and Behavioural Sciences
2014 Professor Christine Korsgaard, Philosophy
2014 Prof.dr. Andreas Faludi, Spatial Sciences
2012 Desmond Tutu, Theology and Religious Studies
2009 Hisashi Owada, Law
2009 Marilynn Brewer, Behavioural & Social Sciences
2009 Michael Menaker, Mathematics & Natural Sciences
2009 Kader Abdolah, Theology and Religious Studies
2004 Mirjam Pressler, Arts
2004 Ian Buruma, Theology & Religious Studies
2004 Jan Blokker, Social Sciences
Read more on previous awarded honorary doctorates, starting in 1717.
Honorary doctorate ceremony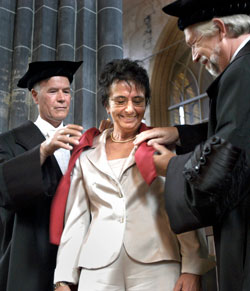 The UG honorary doctorate is symbolised by the red cappa. The Rector will also present the doctorate with a doctoral diploma, adorned with the seal of the UG.
Both staff and student associations take part in the ceremony, starting with the procession from the Academic Building to the Martini Church where the ceremony will take place. Professors are present in academic dress: Gown, bands and beret, decorations and distinctions. Students carry their flags and banners.
Honorary doctorates receive the title doctor honoris causa, or dr.h.c.
| | |
| --- | --- |
| Last modified: | 22 April 2021 08.41 a.m. |