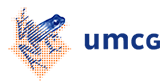 Health Sciences
Healthcare is more than curing sick people. We stimulate a society in which people of all ages can be and remain as healthy as possible. That is the philosophy of the Department of Health Sciences.
Our mission is to promote health and participation opportunities for people during their entire life course and to optimize healthcare in close collaboration with professional practice. Core issues include preventing disease, dealing with the consequences of illness and promoting the participation of ill people in society and work settings.
We aim to realize these issues by carrying out our core activities of scientific research, academic and post-academic teaching and patient care. More information can be found in the departmental sections. The organizational profile provides a better understanding of the organization behind Health Sciences.