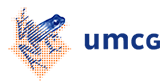 International collaboration
International collaboration means working together on projects that you're not able to do alone, and learning from each other, across the borders of countries as well as subject fields. This results in:
insight into how teaching and research are organized in other countries

insight into how social security and healthcare systems differ from each other

insight in scientific evidence regarding other countries
More information about the long-term international partnerships of the University of Groningen can be found under One World .
Experiences of some PhD students
International collaboration also contributes to researchers' personal development. Some PhD students from the Public Health Section were asked to share their experiences.