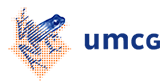 Community and Occupational Medicine
Community and Occupational Medicine is where society and healthcare meet. This discipline within the field of medicine studies the interrelationships between illness and health on the one hand and society on the other. Community and Occupational Medicine focuses not only on promoting health and curing disease, but also on participation in society and the fair distribution and allocation of care.
You will encounter community and occupation practitioners at all stages of life – think, for example, of the child health physician or the occupation physician at your company . About a quarter of all doctors in the Netherlands work in the field of Community and Occupational Medicine! Two main themes are distinguished within the professional field of Community and Occupational Medicine: Work and Health is the domain of company and insurance physicians, while Community Health is the field of municipal health services (GGD), youth healthcare (JGZ) institutions, healthcare inspectorates, etc. For more information about the field, please read the inaugural lectures of Prof. S.A. Reijneveld.
Community and Occupational Medicine concentrates on a variety of social issues, such as efficient and affordable care for the elderly, the detection and treatment of social and psychological problems in youth social care and healthcare, and protecting the health of employees who continue to work at a later age. All this is done in close collaboration with various other disciplines and professionals from the field.
Core activities of Community and Occupational Medicine
Our core activities include research, teaching and academization. In addition, we also provide social advice, for example with regard to normative guidelines in work situations. Staff members of the section function as consultants for institutions such as the Council for Public Health and Care and the Advisory Committee on Health Research.
Vacancies and career opportunities
The UMCG and the University of Groningen offer various opportunities for highly educated people who aspire to a career in medicine.
The Section Community and Occupational Medicine regularly has job openings for researchers and PhD students. In addition to a completed university degree, certain competences are required, such as the ability to formulate conceptual frameworks, planning and organizing research and presenting research findings.
The section Community and Occupational Medicine Section offers a working environment with room for passionate, results-driven academics who independently conduct research and collaborate with national and international colleagues in a friendly atmosphere.
Talented PhD graduates may move on to postdoc positions. The section also participates in special programmes for extremely talented academics, in particular the Tenure Track and Rosalind Franklin Fellowships (tenure track for promising female academic staff) systems.
| | |
| --- | --- |
| Last modified: | 13 April 2022 09.46 a.m. |