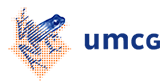 Research
Research should be meaningful. Our ambition is to acquire new knowledge and find answers to the questions facing today's society. Our research projects focus on themes in the fields of 'Youth and Health' and 'Social and Labour Participation', in particular early detection and treatment of behavioural problems in children, impending incapacity for work in employees and the promotion of labour participation of ill people. We also conduct important research in the field of care of the elderly in the Netherlands. Many research projects are carried out in the form of PhD projects, with great emphasis on the interrelationship between science and actual practice.
Our research projects are embedded in the Public Health Research programme of the SHARE Research Institute. SHARE is part of the Graduate School of Medical Sciences of the University of Groningen and the University Medical Center Groningen.
Practical example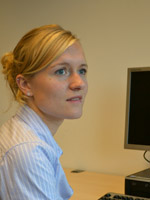 'I started my PhD project entitled "Looking beyond return to work: a longitudinal study on health-related work functioning in cancer survivors " in 2012.
This project focuses on cancer survivors trying to get on with their lives and work.
The Public Health Section has given me the opportunity to conduct scientific research, enabling me to do something for these people.
That's where my strength lies: in generating knowledge that professionals can use in actual practice' .
| | |
| --- | --- |
| Last modified: | 14 April 2020 12.26 p.m. |