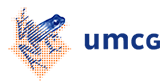 'We are all conducting research in different realities'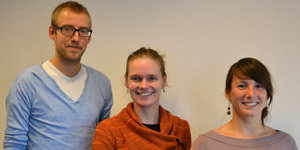 H.A. (Hardy) van de Ven MSc , F.I. (Femke) Abma MSc and I. (Iris) Arends MSc are following an international training programme at the University of Toronto (Canada) in their specific field: prevention of incapacity for work . 'A course specifically aimed at our field of study is a unique opportunity', according to Iris Arends. The field is approached from the perspectives of various different disciplines and contexts because the participants are from countries all over the world and all have their own specialisms. 'This ensures increased awareness, for example of how dependent research is oo the context in which it is conducted. You become aware that the Dutch laws concerning incapacity for work are very different from those in China or Belgium. We are all conducting research in different realities', the PhD students say.
The training programme takes place in a unique atmosphere, in which all participants truly want to share their knowledge and insights and are open to each other. That's very inspiring. PhD supervisor Prof. U. (Ute) Bültmann told her students about this programme.
She stimulates PhD students to actively participate in her network of international contacts and to build their own international networks.
This training programme has helped the PhD students to expand their contact networks. They are collaborating on articles that are further enhanced by the points of view of their international colleagues. And of course there is a lively exchange of addresses, which may prove useful in future study trips or conference visits abroad.
'We have become more global citizens. Although of course we differ from each other, we have experienced that we share so much common ground and so many similarities that the world around us has come closer to us', the PhD students say.
| | |
| --- | --- |
| Last modified: | 01 July 2021 2.16 p.m. |