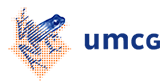 Onderwijs
De sectie Gezondheidspsychologie verzorgt op dit moment onderwijs aan studenten in de Bacheloropleiding Geneeskunde en de research master Clinical and Psychosocial Epidemiology en aan promovendi van de Graduate School of Medical Sciences. Tevens geven we onderwijs aan studenten van de opleiding psychologie – met name in de vorm van scriptiebegeleiding.
Opleiding Geneeskunde
Voor de opleiding Geneeskunde verzorgt de sectie Gezondheidspsychologie in de bachelorfase het onderwijs dat gaat over de psychosociale aspecten die een belangrijke rol spelen in het medisch handelen en het zorgen voor patiënten.
Als arts is het heel belangrijk voldoende medisch-inhoudelijke kennis te hebben om ziekten adequaat te kunnen diagnosticeren en behandelen. Echter, als arts krijg je niet alleen te maken met ziektes, maar ook met de mensen die ziek zijn. Daarom heeft een arts kennis nodig over psychologie, zodat hij/zij een patiënt zo goed mogelijk kan begeleiden gedurende het behandeltraject. In het onderwijs ligt de nadruk op de volgende thema's: omgaan met chronisch somatische aandoeningen, kwaliteit van leven en gezondheidsgedrag.
Ook buiten de opleiding Geneeskunde verzorgt de sectie Health Psychology onderwijs. Zo verzorgen wij binnen de Research Master Clinical and Psychosociale Epidemiology de cursussen Basics in Psychology, Health Psychology en Advanced Health Psychology.
Voor de Graduate School of Medical Sciences verzorgen we een wisselend aantal cursussen voor promovendi, zoals de cursussen Science Writing, Measuring Concepts en Missing Data.
| | |
| --- | --- |
| Laatst gewijzigd: | 23 maart 2015 15:39 |