Michael Green has been awarded the Huguenot Scholarship 2011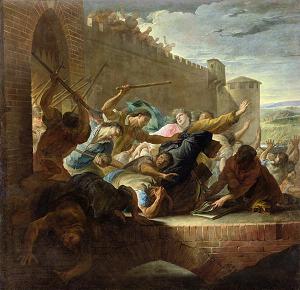 Michaël Green has won the Huguenot Scholarship 2011, which is awarded by the Trustees of the French Huguenot Church of London Charitable Trust, on the advice of the Institute of Historical Research, University of London, to a student working for a higher degree on a Huguenot subject.
Since September 2008, Michaël Green has been conducting his doctoral research at the Graduate School of Theology and Religious Studies, University of Groningen, under the supervision of Prof. Mirjam de Baar. In his research, Michaël Green focuses on the role of Huguenot educators in Early Modern Europe, based on the example of Jean Rou (1638-1711), a lawyer at the Parlement de Paris, an intellectual and an educator. After being convicted for publishing offenses against the Catholic Church and imprisoned in the Bastille, Rou had to leave France. He first went to England, and then after a short return to his motherland, he left again, this time for The Hague, in the Dutch Republic. There, he was hired to teach the sons of Cornelis van Aerssen van Sommelsdijk, the future governor of Suriname. In 1689, Jean Rou was appointed as translator of the States-General of the United Provinces.
In addition to a comparative examination of the educational theories and practices of Jean Rou and of his position as an homme des lettres, special attention is given to the means by which Jean Rou created and managed his career in France and abroad, through networking and intellectual activities. The importance of this research lies in the popularity of the Huguenots as private educators of noble families in England and the Dutch Republic. Little in-depth research has been done until now into revealing the reasons for their employment and their ideas on education. In the rich written heritage he has left in the form of memoirs, letters, books and essays, Jean Rou provides a fascinating example.
| | |
| --- | --- |
| Last modified: | 12 June 2023 8.17 p.m. |