Meet our Scientists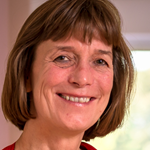 Prof. Sabine Otten
Sabine Otten is Professor of Intergroup Relations and Social Integration in the Department of Social Psychology and the current Director of Education of the Faculty of Behavioural and Social Sciences. Her research focusses on how people function in groups and how their attachment to certain groups affects intergroup relations. In Prof. Otten's current research project, she focusses on workplace integration and (cultural) diversity in organisational settings (including higher education) and the determinants of psychological inclusion in settings involving majority and minority group members, such as the inclusion of sexual minority members at work.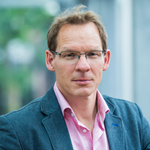 Lodi Nauta
Lodi Nauta is Dean of the Faculty of Philosophy and Professor of the History of Philosophy. His research focusses on the changes that have occurred in the intellectual and philosophical history of Europe, in particular between 1300-1700. Prof. Nauta received the NWO Spinoza Prize in 2016, the highest academic distinction in the Netherlands since its introduction in 1996. It was not the first award Prof. Nauta has won: he received two Best Book awards for his book about the humanist Lorenzo Valla as well as the Keetje Hodshon Prize awarded by the Royal Holland Society of Sciences and Humanities for his dissertation in 1999. He is also a VIDI and VICI laureate, and member of the Royal Netherlands Academy of Arts and Sciences.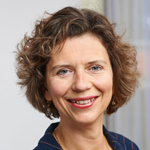 Brigit Toebes
Brigit Toebes has been Professor in Health Law in a Global Context at the Faculty of Law since 2012, the Chair of Health Law in a Global Context at the Department of Transboundary Legal Studies since 2019, and an Associate Professor and Rosalind Franklin Fellow at the (former) Department of International Law from 2013 to 2018. She is a legal scholar with 20+ years of experience (advancing global health laws and human rights standards of safety for the protection of health). Her research is aimed at creating a better understanding of the nature and scope of international health laws and how this field can be better employed to address global health injustices.
Prof. Toebes' current research themes include the NCD pandemic and the regulation of behavioural risk factors (in particular smoking and unhealthy diets), the regulation of vaccination, and the role of law in socio-economic health inequalities. Prof. Toebes is a consultant to a number of governmental and non-governmental organisations, including the WHO and the UN Special Rapporteur on the Right to Health.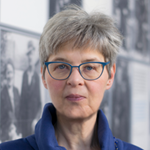 R.M. Esser
As a professor of Early Modern History at the Faculty of Arts, Raingard Esser specialises in early modern migration and memory studies with a particular expertise in the Low Countries and England. Her current research focuses on early modern border societies and coping strategies in times of war and partition.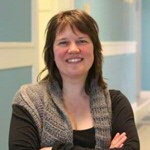 H.T.A. Amsing
Dr. Hilda Amsing started here at the University of Groningen as a student, did her PhD and succeeded in making her career at this very same university. Dr. Amsing is currently Associate Professor and the Director of the Department of Education Pedagogical and Educational Sciences of the Faculty of Behavioural and Social Sciences and has as field of interest the history of education.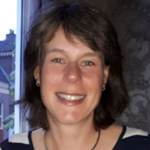 Prof. Marieke Timmerman
Professor Marieke Timmerman is the Director of the Graduate School of the Faculty of Behavioural and Social Sciences. After receiving a PhD for her research in Psychometrics and Statistics at the University of Groningen, she continued her career at the very same university, till her current full professorship. Her main research theme involves explaining observed data, typically resulting from psychological research, with a meaningful and concise model.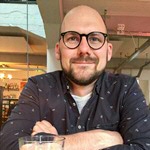 Scott Eldridge II: 'The university is globally known for its excellent research'
Scott Eldridge II works as an assistant professor at the UG department of Media Studies and Journalism. Researching, editorial work and teaching are the main tasks he keeps himself busy with.
| | |
| --- | --- |
| Last modified: | 28 September 2020 2.41 p.m. |