Prof. dr. mr. dr. B.C.A. (Brigit) Toebes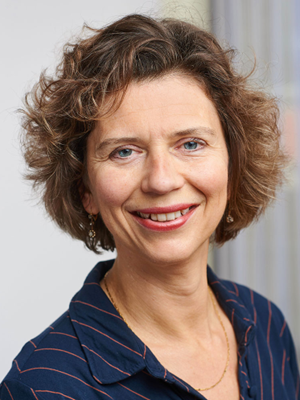 Prof. dr. mr. dr. B.C.A. (Brigit) Toebes is Professor at the Faculty of Law.
How did you end up at the University of Groningen?
I started to work as a lecturer at the Faculty of Law nearly nine years ago. It was a number of circumstances that brought me to Groningen (my husband's job and a good environment to raise children), but the Rosalind Franklin Fellowship was an important pull factor.
What is it like working for the University of Groningen?
I have liked the work environment at the University of Groningen from the start. I like the down-to-earth mentality, both from academic and support staff. The environment is not as competitive as in some other Universities. In the Faculty of Law, there is an emphasis on good quality teaching. More generally in Groningen, I like the 'live and let live' mentality (people do not spy on you from behind their curtains).
How would you describe your work?
I have been the Chair of Health Law in a Global Context since 2019. My expertise lies in the interface of health law, international law and human rights law. Thanks to the Rosalind Franklin Fellowship, I have been able to build my own research line in this field. This means, in essence, that I look at health-related concerns through the lens of law and human rights. As such, I study the role of law in matters like reducing unhealthy behaviour, health inequalities, and infectious disease control.
What makes your job at the Faculty of Law so much fun, and interesting?
My work consists of a combination of teaching, research, administration, and external activities. It is sometimes difficult to find the time for research, given the other tasks. But there is also interesting cross-fertilisation: for example, the teaching can be a great source of inspiration for the research.
I enjoy the interaction with colleagues with different nationalities within our department (Transboundary Legal Studies), and meeting students from different cultural backgrounds.
Do you think Groningen is a nice city to live and work in?
Groningen is a nice and pleasant city to live and work in. There is certainly more space, peace and quiet here than in the Randstad. I would certainly recommend Groningen as a city that is attractive for studying. It has a very good and relaxed atmosphere.
| | |
| --- | --- |
| Last modified: | 24 September 2020 3.39 p.m. |