Prof. dr. R.M. Esser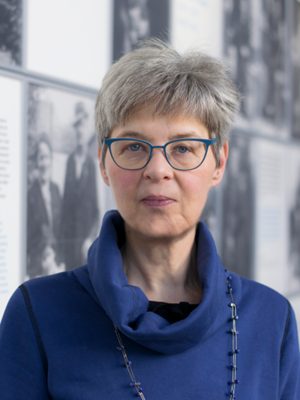 How did you end up at the University of Groningen?
A colleague pointed out the job ad for a professorship at the University of Groningen. I was looking for a change and a promotion from my present job, and I applied. I have never lived in the Netherlands and I have never been to Groningen before. When I got the invitation for an interview, I went on a reconnaissance trip to get to know the University and the city. After a long journey through a very dark and wintry Northern Dutch landscape, I was pleasantly surprised by the urban atmosphere, and I liked what I saw of the University. My first impression, which turned out to be right, was, that I could live and work here.
What is it like working for the University of Groningen?
I feel part of a professional environment, which takes the academic core business of teaching and research seriously. I feel supported as well as recognised for my abilities, and supported in my ambitions.
How would you describe your work?
I have been given the chance to develop my interests and aspirations as a researcher and as an academic leader. This has allowed me to expand areas of my expertise. I feel stretched at times, but very rarely bored.
What makes your job at the Faculty of Arts so much fun, and interesting?
The University supports and empowers me to develop my skills and expertise in areas, which I find interesting and rewarding.
How do you find the University of Groningen as an employer?
I feel valued and taken seriously as an employee here at the University of Groningen.
How would you describe the University of Groningen to outsiders?
The University of Groningen is a professional workplace.
Do you think Groningen is a nice city to live and work in?
Yes, I do. It is an ideal size city with a welcoming culture, and it is easy to move around and escape to the beautiful green countryside in the northern region of the Netherlands.
| | |
| --- | --- |
| Last modified: | 24 September 2020 3.42 p.m. |