Prof. dr. M.E. (Marieke) Timmerman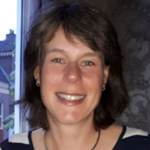 Professor Marieke Timmerman is the Director of the Graduate School of the Faculty of Behavioural and Social Sciences. After receiving a PhD for her research in Psychometrics and Statistics at the University of Groningen, she continued her career at the very same university, till her current full professorship. Her main research theme involves explaining observed data, typically resulting from psychological research, with a meaningful and concise model.
Why the University of Groningen?
The University of Groningen has always had an open atmosphere, thereby welcoming all who wish to engage in academia. During the last decades, the University of Groningen has become much more diverse. There has been a great increase in the numbers of international students and staff, and in the proportion of females assuming higher positions. These developments were generally welcomed. It stimulated thoughts and discussions on what it actually means to be an inclusive academic community, and yielded acts to make the University of Groningen more inclusive. This is a process that we as staff and students are all engaged in, as we make our community jointly.
How would you describe your work?
My work is diverse, challenging, and worthwhile. As Director of the Graduate School of Behavioural and Social Sciences, I am leading the Faculty's research Master programme and the PhD programme. This work involves organising and preparing, and many meetings at the faculty's and university's level, to discuss the best way forward, with everyone involved. Further, I teach two courses in statistics for master students. I am very pleased if students can profit from the insights gathered with the aid of statistics. Finally, I carry out research, ranging from applying statistics to answer substantial psychological questions, to examining statistical methods themselves.
What makes your job at the Faculty of Behavioural and Social Sciences so much fun, and interesting?
I highly appreciate the open academic atmosphere. The great diversity in expertise, viewpoints and themes to work on are very appealing to me.
How do you find the University of Groningen as an employer?
The University of Groningen fosters growth of its employees, and stimulates that all can contribute to the research and teaching community.
How would you describe the University of Groningen to outsiders?
The University of Groningen is an internationally oriented and locally rooted university. It covers a broad scope of scientific disciplines, from the social and behavioural sciences, humanities, natural sciences, to medical sciences. We have an open and constructive atmosphere.
Why Groningen?
Groningen is a very nice city to live and work in. It has a vibrant city centre, with good restaurants, theatres, and plenty of opportunities for leisure activities. Within a cycling distance of the centre, there are nice and quiet neighbourhoods to live in. As a bonus to all this within Groningen, you have a beautiful rural area outside Groningen. I like going for a hike or cycling tour outside Groningen, and I really do appreciate that it is much less crowded than other regions of the Netherlands.
| | |
| --- | --- |
| Last modified: | 24 September 2020 3.41 p.m. |