Inclusion & Diversity

In a blended curriculum, the challenge of equally including all students is even greater than in a face-to-face environment. With this community, we want to increase our understanding of how hybrid learning and inclusion affect each other. By making explicit that students have different backgrounds and various needs. Careful design and management of educational processes is essential to ensure that all students feel included.
---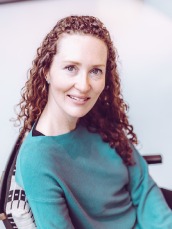 Carole Fuller - Chair
Carole Fuller is a lecturer in the Language and Linguistics department of the Faculty of Arts. With a background in teaching English to Speakers of Other Languages, Carole now specializes in teaching English for Academic Purposes. In addition, Carole has a strong interest in topics related to the inclusive international classroom and is working closely with the UG's EQUIPPING team to deliver professionalization workshops around these themes.
Carole's focus at TAG is on continuing to develop a community of teachers and staff dedicated to creating and supporting inclusive projects across all faculties.
---
---
CoP I&D Collaboration with Stellenbosch University
Several members of the CoP Diversity & Inclusion are engaged in online workshops with partners at Stellenbosch University (SU) as part of this wider collaboration with a focus on inclusion, diversity and internationalization. The Strategic Partnership Framework is an initiative in which the UG strives for closer collaboration with nine renowned and multidisciplinary partner universities from outside Europe. SU is extra important because it is seen as a stepping stone to the rest of the continent, which ties in with the sub-Saharan Africa Strategy of the UG that was launched in June. The first two sessions were held in June and October 2022 on sharing inclusive education practices from both universities and internationalising course design. Summaries are provided here.
Module 3: Intercultural Group Dynamics - March 24 (online)

Module 4: The Role of Language - coming soon!
---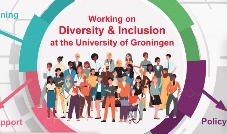 Flowchart
Find out more about what the Community of Practice Inclusion and Diversity are currently working on.
Read the Flowchart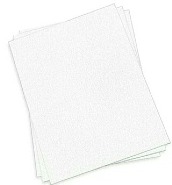 White Paper
Discover the key findings of the current research on blended learning for inclusivity.
Read the White Paper
---
More information & participation
Do you have a question or would you like to actively participate in this community? Please contact the Chair, Carole Fuller, through c.e.fuller rug.nl.
| | |
| --- | --- |
| Last modified: | 15 March 2023 11.48 a.m. |