Study exchange - Sweden, Uppsala
| | |
| --- | --- |
| Datum: | 09 september 2022 |
| Auteur: | Sofia Antila |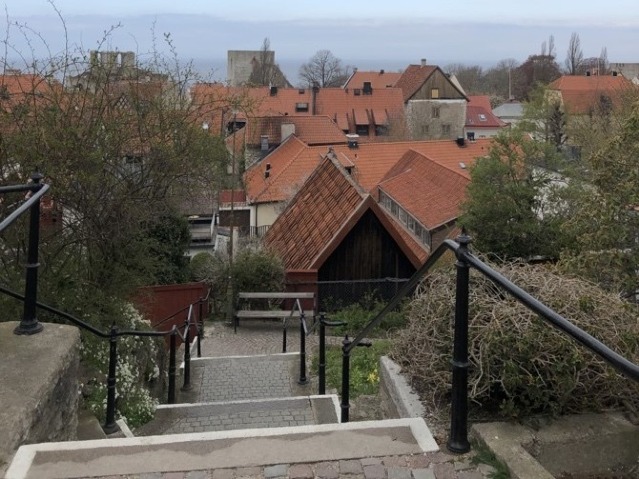 I started my study exchange at the University of Uppsala, Sweden, at the start of February 2022 as a part of my Euroculture Master's degree. At the University I enrolled in four courses, focusing mainly on research methods, project management as well as a research seminar in liminal theory and Europe and its spaces in-between, such as the oceans.
Both the city of Uppsala and the University are old and historic, with the University being the oldest centre for higher education within the Scandinavian countries. The city itself is split by the Fyris river, the modern city centre being on one side and both the university buildings and the historic centre being on the other.
The studying and educational culture compared to the Netherlands was significantly more independent. Most of the week was occupied by personal independent study, often at one of the several libraries across the city, with only a few lectures per week. This was shift from the study norms at Groningen, but also taught me time management and how to conduct independent research. This also gave the opportunity to explore Sweden outside of Uppsala: Stockholm was only an hour away by buss, less by train, and Arlanda airport was well-connected to other Swedish airports, such as the Visby airport on the island of Gotland. A very well preserved medieval city, Visby is a popular destination for both local Scandinavians as well as tourists with its nature and historic sights.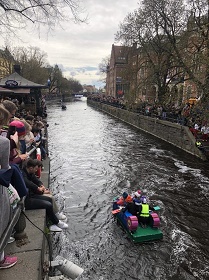 The best (and cheapest) way to meet people and join different activities is through student unions, which organize different events and activities to their members, from weekly club nights to free yoga lessons, gasques, to even festivals during Walpurgis. During the spring one notable event in Uppsala is Valborg (Walpurgis), on the last days of April, celebrating the arrival of spring. From around 27th till the last of the month, there are several events organized by the student nations and the university. These include River Rafting, traditional herring lunch, and festivals in the nations which last for several days.
Overall, the GUF grant allowed me to enjoy my time in Sweden by allowing me to worry less about the financial burdens of living in a such high-cost country as Sweden. It allowed me to focus on my studies while also enjoying my time in Uppsala.