LLM programmes 2023-2024
Welcome and thank you for your interest in our Master of Laws programmes of the Faculty of Law. Our LLM programmes are taught at a Faculty and University with a 400 year long standing tradition of legal education and academic excellence, and are Top Rated in the Netherlands. We offer the following LLM programmes, all taught here in Groningen:
And one programme taught in Leeuwarden at Campus Fryslan:
The Faculty is also a member of the joint North Sea Energy Law Programme (NSELP).
Each programme is unique, offering students the chance to further specialize their knowledge of law in an international context. Students can also pursue two LLMs simultaneously if wanting to specialize in multiple areas at the Groningen campus. And Groningen as a study destination is second to none; a popular and lively city amongst students yet only a short distance to countryside landscapes. It's a safe and pleasant place to live.
We invite you to apply to our programmes and become a part of our Faculty community, in preparing for your future international career in legal work environments, research, or practice.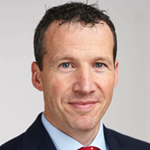 For information about studying in our LLM programmes, please fill out the information request form.

Questions about submitted applications can be sent to llm.admission rug.nl.
The opening hours of the International office can be found here.
Click here to see upcoming Education Fairs abroad where staff from the Faculty will be attending
| Admissions address: | Faculty address: |
| --- | --- |
| Admissions Office, LLM programmes | LLM programmes |
| Student Information and Administration | International Office, Faculty of Law |
| P.O. Box 72 | P.O. Box 716 |
| 9700 AB Groningen | 9700 AS Groningen |
| the Netherlands | the Netherlands |
| Telephone: +31 50 363 80 04 | Telephone: +31 50 363 27 04 / + 31 50 363 52 43 |
| Address for courier services: Broerstraat 5, 9712 CP Groningen, the Netherlands | Visiting address Faculty: Oude Kijk in 't Jatstraat 26, room H14.0107, 9712 EK Groningen, the Netherlands |
Although care has been taken to ensure the accuracy of all information, there may be unintended errors and changes or deletions without notice. The matters covered by these webpages are subject to change from time to time both before and after a candidate's admission.
| | |
| --- | --- |
| Last modified: | 29 September 2022 5.25 p.m. |