International and European Law
(Image: The Netherlands is home to many of the world's international legal institutions, such as the International Court of Justice in The Hague)
All states have laws and their own legal system, and in most countries you can only study national law at the university level. Our LLB programme in International and European Law is specifically designed for students who wish to pursue a professional career in an international legal environment; it gives students an academic training in law without merely taking a national legal system as a starting point by offering students a general understanding of what 'law' is and how it functions. The focus is therefore mainly on teaching public international law and European Union law. The core aim is to give students an understanding of the content and functioning of international and European law in the context of its development, and also of its application in an international, public, private economic, or policy-making, environment. As of the 2020-2021 academic year, LLB students can choose to pursue a specialized track in Technology Law starting in the second year of studies.
To learn more about the programme, please have a look at the:
We invite interested students to apply to our programme and join us for a successful period of study, in preparation for a future international career in legal work environments, research, or practice.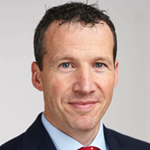 For more information about studying in the programme, please fill out the information request form.

Questions about submitted applications can be sent to llb.admission rug.nl.

Click here to see upcoming Education Fairs abroad where staff from the Faculty will be attending
| Admissions address: | Faculty address: |
| --- | --- |
| Admissions Office, LLB programme | LLB programme |
| Student Information and Administration | International Office, Faculty of Law |
| P.O. Box 72 | P.O. Box 716 |
| 9700 AB Groningen | 9700 AS Groningen |
| the Netherlands | the Netherlands |
| Telephone: +31 50 363 80 04 | Telephone: +31 50 363 27 04 / + 31 50 363 52 43 |
| Address for courier services: Broerstraat 5, 9712 CP Groningen, the Netherlands | Visiting address Faculty: Oude Kijk in 't Jatstraat 26, room H14.00107, 9712 EK Groningen, the Netherlands |
Although care has been taken to ensure the accuracy of all information, there may be unintended errors and changes or deletions without notice. The matters covered by this publication on the webpages are subject to change from time to time both before and after a candidate's admission.
| | |
| --- | --- |
| Last modified: | 30 September 2021 4.38 p.m. |