Master's Dissertation
The Master's track in American Studies culminates in an MA Dissertation focused on a topic within American Studies in relation to its cultural, historical, political, legal, or literary contexts. The MA dissertation in American Studies is an extended, scholarly, thesis-driven essay, which demonstrates the student's capacity for independent research, thought, judgment and writing. The production of the dissertation encourages independence of thought and requires students to acquire, process and present complex material in a systematic fashion. It develops skills appropriate to MA level and provides the foundational skills for PhD research.
Aims
To build upon and develop understanding and knowledge of American culture acquired during MA seminars.
To explore a specific topic within American Studies in relation to its cultural, historical, political, legal, and literary contexts, as appropriate.
To develop a range of skills relating to the theory and practice of advanced cultural studies research as they apply to American Studies.
To foster the scholarly skills and academic knowledge necessary for advanced independent research.
To equip the student with relevant transferable communication and writing skills, including the use of new, electronic technologies.
Learning Outcomes
At the end of this unit, students will be able to:
Demonstrate an ability to undertake independent research projects at MA level, and produce an extended essay of an appropriate standard.
Show familiarity with appropriate scholarly conventions and standards.
Demonstrate an ability to make full use of appropriate research resources available to American Studies.
Evaluate critically and show a thorough understanding of current theoretical paradigms relevant to the discipline of American Studies.
Demonstrate a thorough and detailed understanding of the complexities inherent in a specific aspect (or specific aspects) of American culture in its (their) respective historical, socio-political, or other relevant context(s).
Engage in cross-disciplinary research, as relevant to their chosen topic.
Demonstrate effective communication and writing skills, and the ability to use appropriate electronic technologies.
Listing of Dissertations
Sample titles include: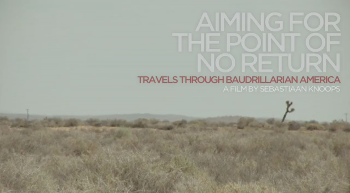 A Cinematic Lie: An Analysis of the Impact of Television and Film on America's Memory of the Traumatic War in Vietna
A Degree In Humanity: Artificial Humanity and its Effect on Our Self-Image in Blade Runner and Edward Scissorhands
A Hostile Work Environment: Postmodernism, Americanization, and "The Office"
A Quest for the Ideal: Women, Work, and Family in Desperate Housewives and The Stepford Wives
Aiming for the Point of No Return: Travels through Baudrillarian America
Assimilating Anime: The Americanization of Japanese Cultural Products
"Come! To Man's Country": Counterpublic Space, Sexuality, and Identity of the Gay Clone in New York City
Converging War: Convergence Culture, the Iraq War and the Hegemony of the Visual
"I Love You, Man" Soft Masculinity and Male Homosocial Friendship in Bromantic Comedies
Mestiza Consciousness: Not Without An Education
Michael Hunt's Foreign Policy Ideology in the Clinton Administration
Mythological Constructions of the African American Self: An Analysis of African American Appropriations of Christian and Islamic Mythologies
Photographs of the Great Depression: Dorothea Lange's Invention of American Cultural Memory
The Color Mystique: Miscegenation, Marginalization, and the Stardom of Dorothy Dandridge
The Force of Liberty: Westward Expansion and Nation-Building in Pre-Manifest Destiny America
The Mystique of the Celebrity Rainbow: The Postmodern Re-Mystification of the American Female Pop Star
The Pleasures of Pain: Disney's Masochistic Princesses in Snow White and the Seven Dwarfs, Beauty and the Beast, and The Princess and the Frog
The Problem of Total Irony in the Writing of David Foster Wallace

Vroege Tekenen van "Derde Ruimtes:" Creatieve Deconstructieve Processen en Hybridisatie in Chicano Literatuur
| | |
| --- | --- |
| Last modified: | 25 July 2018 3.54 p.m. |