University-Driven Research Approach
Research initiatives conducted at the University of Groningen are primarily organized and facilitated by research institutes, not by specific departments. The Groningen Research Institute for the Study of Culture (ICOG) is one of the three research institutes within the University of Groningen's Faculty of Arts and serves as the research home for a variety of disciplines within the Humanities, including: American Studies, History, Media and Journalism Studies, International Relations, among others.
In addition to collaborative research carried out by ICOG individual researchers and colleagues working on similar topics, in practice, researchers typically rely on their own national and international research networks and funding resources to carry out their specific research projects. This is especially true for research conducted by the Department of American Studies faculty due to the interdisciplinary nature of its research, which spans across several of the existing research groups, and because its frame of reference is entirely international, with a U.S. or hemispheric-focus.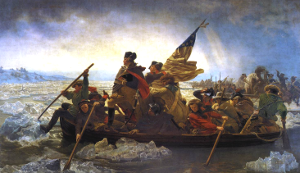 Departmental Research and Teaching Themes
The research carried out by American Studies, by and large, mirrors the main concentrations in our educational agenda. At the heart of our research efforts, and hence of our curriculum, are three separate themes. Within the Master's track, these themes are reflected in three different specialization students can take.
Early American culture and history
Contemporary socio-political issues
Popular culture and media studies
Given the nature of American Studies, the key distinguishing feature of our research as well as in our teaching is that it is truly interdisciplinary in approach in which the individual researchers actively work across different disciplines and methodologies as opposed to, for example, research on American topics carried out in the History Department, which would generally reflect historical approaches only.
The same is true for our teaching agenda: individual teachers are required to be versatile in more than one discipline as all major survey courses combine a range of disciplinary areas, approaches, methodologies, and data sets. Aligned with our teaching practices, our research is generally problem-driven as well as theory-driven. That is to say, we explore specific issues that are controversial, contested, or under-investigated, and then seek to resolve these issues through the generalization of our findings, incorporating elements associated with both the structure and the process of the phenomena we study. Among the themes we are currently exploring are:
Contemporary migration and mobility issues in the Americas
Alliance cultures in the modern media landscape
Cultural memory and popular culture
Circum-Atlantic reconstructions the era of the eighteenth-century Revolutions
Transnational perspectives on the idea of "America" and the Americas (both in historical and contemporary contexts)
Research Team and Projects
Within the Department of American Studies, research is facilitated by four senior researchers, one Rosalind Franklin Fellow, and three PhD students. Please visit the "Faculty Roster"and the "Faculty Projects" web pages to view a listing of current American Studies faculty members and their individual research initiatives.
| | |
| --- | --- |
| Last modified: | 25 July 2018 3.54 p.m. |