Specialization: Climate Adaptation Governance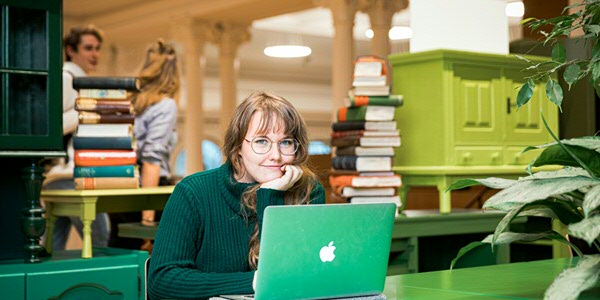 How can tourism and climate adaptation shape our natural surroundings into a flourishing countryside, thriving towns, and booming cities? And how do these landscapes sway our identity and society? Cultural Geography studies the mutual shaping of human societies and our natural surroundings into cultural landscapes. Within this programme, you can specialize in the governance of climate adaptation.
Climate Adaptation Governance
In the general programme, you study the interplay between place and wellbeing in regional development. You follow classes on natural and cultural heritage, culture and identity, and mobility and multiculturalism. After advanced training in data collection and analysis methods, you conduct field research on any one of these topics yourself, learn how to conduct intervention impact assessments, and write your master thesis.
The year 2023 will see the first stocktake of worldwide adaptation efforts under the Paris Agreement. To advance the massive governance efforts required, the Global Commission and its Groningen-based Global Center on Adaptation promote eight action tracks. Through this specialization you develop the expertise to tackle these challenges.
Career pespectives
As a leading Cultural Geographer and sustainable tourism or climate adaptation governance specialist, your expertise enables you to work:
as researcher and lecturer in academia
as analyst or trainer within both the public and private sectors
as strategist, policy-maker, advisor, project officer, or programme coordinator for local, regional, and national governments, intergovernmental bodies, non-governmental organizations at home and abroad, the management of businesses, and other institutions.
Useful information
General Information
Studying at the University of Groningen means studying at a university ranked among the top 100 worldwide. Campus Fryslân is the eleventh Faculty of the University of Groningen, located in Leeuwarden, the capital of the province of Friesland. Campus Fryslân is an interdisciplinary faculty that conducts teaching and research of societal importance at a national and international scale. You can study the master track Climate Adaptation Governance at Campus Fryslân.
Questions?
Would you like to know more about the master track Climate Adaptation Governance or Campus Fryslân? Or do you have questions about studying in Leeuwarden or about how the application and selection procedure works? If so, contact us via phone at +31(0)58 2055000 or by email at cf-masters rug.nl. We are more than happy to help you!
| | |
| --- | --- |
| Last modified: | 20 January 2022 2.31 p.m. |