Master's Week: 21 & 23 November
Which Masters programme suits you best? Become confident in your choice. Join on site or online a session on 21 or 23 November and get all information you need.
Choose to join online or on-site
Meet students and teachers of the Master programmes at Campus Fryslân during the Master's Week on 21 & 23 November 2023.
You can sign up to you online or you can come to the location. All sessions on site will be at our campus in Leeuwarden, except for Sustainable Entrepeneurship you can also join in Groningen on 22 November.
After your registration you will receive an email that contains all information.
Why students recommend studying here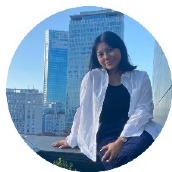 "All my friends and the people within the Climate Adaptation Governance programme have such a beautiful outlook on the world around them. It has been great to be able to learn from their experiences. In addition, I have loved all the field excursions that I have been able to partake in in the programme." - Brigitta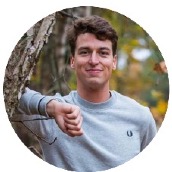 "For someone with a background in geography, sociology or anthropology, who likes investigating relationships between places and people I'd say this is the Sustainable Tourism & Society programme is the best pogramme they can think of." - Tijmen
"During the Sustainable Enterpreneurship programme we are taught to think outside the box and to look at things from a different perspective, taking even the unintended consequences of our sustainable actions into account." - Sinead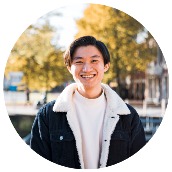 "I have learned all the necessary fundamental theories and practices of deep learning, speech recognition, and speech synthesis during my master's in Voice Technology. I would definitely recommend the program if you are enthusiastic about learning the intersection of AI and speech." - Tatsu
Questions?
Having trouble signing up or do you have a programme-specific question? Contact cf-masters rug.nl
| | |
| --- | --- |
| Last modified: | 23 November 2023 10.58 a.m. |