Time is here to join the Week of Master's Webinars at Campus Fryslân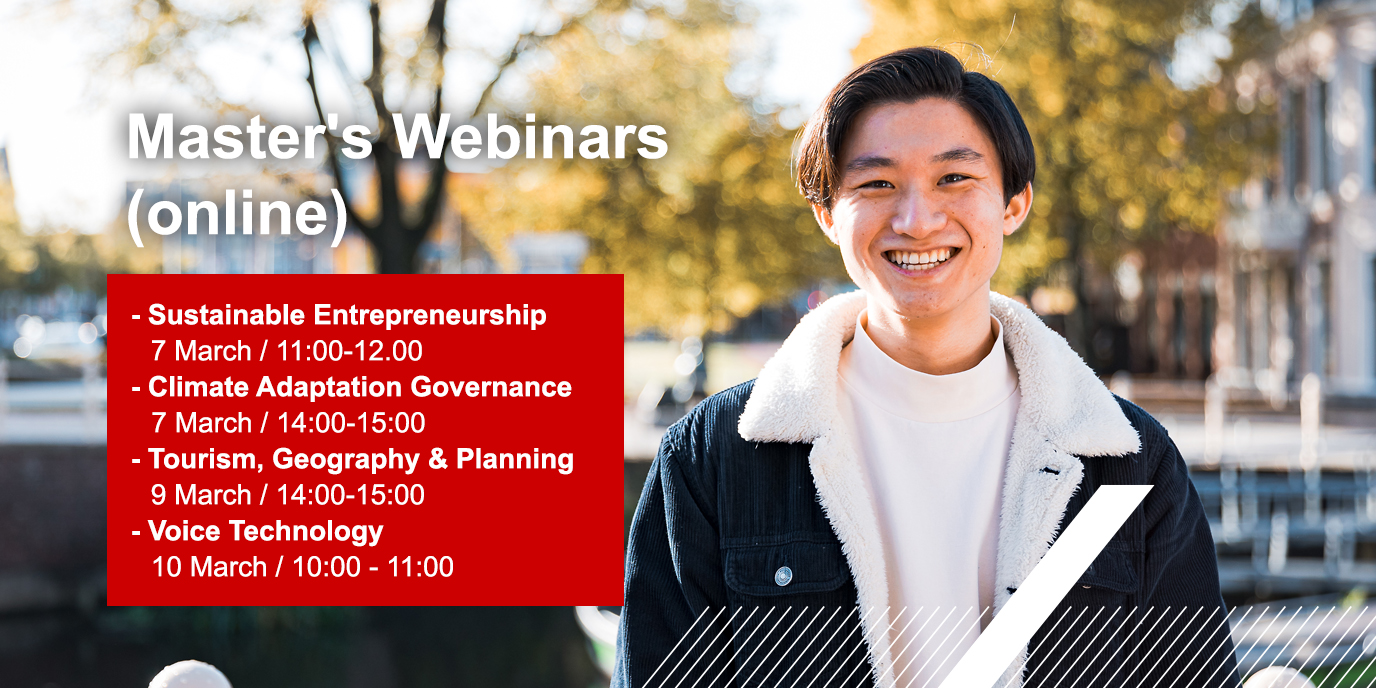 Which Master's will you study next year?
In Campus Fryslân, a unique faculty of the University of Groningen, you can expect a truly interdisciplinary and small-scale education in one of our four Master's programmes.
✔ Find out all about Master's programmes at Campus Fryslân
✔ Get to know our students and lecturers
✔ Learn about our cooperation with companies and organisations
✔ Have your questions ready for a Q&A Session
MSc Sustainable Entrepreneurship
If you want to become an entrepreneur or a policy advisor on entrepreneurship, then this is your programme. You will learn all you need to know about sustainable business models and how these can contribute towards the future.
Join the session on March 7 at 11:00 (CET)
MSc Climate Adaptation Governance
Climate Adaptation Governance is a relatively young field and through this programme you can become a valued policy advisor with the right set of skills to take action. Join the programme, there is no time to lose!
Join the session on March 7 at 14:00 (CET)
MSc Tourism, Geography and Planning
Do you like to travel, but do you also wonder about the effects and if there are better ways to organize tourism in a sustainable way? This is your chance to play a role in the future of sustainable tourism.
Join the session on March 9 at 11:00 (CET)
MSc Voice Technology
A bit of a techie or more into linguistics? Voice Technology combines the best of both worlds. This is the place to be if you are interested in new technology for humanity. Create your own voicetech tools and be amazed!
Join the session on March 10 at 13:00 (CET)
| | |
| --- | --- |
| Last modified: | 28 February 2022 09.52 a.m. |