Eric Bleumink Fund Graduates
Graduates
Many former students that received a scholarship of the Eric Bleumink Fund have become a teacher or researcher in their home country. They share the knowledge and experiences they have gained in Groningen with a new generation of talented students. Others work in an international organization or in business and thus provide a valuable contribution to their society.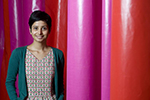 Samiksha Ghimire (Nepal, 1988)
Andyna Giya Rosaputri Tarigan (Indonesia, 1992)
Andyna received the scholarship for her one-year Supply Chain Management master's program. Andyna holds a bachelor degree in Industrial Engineering at the Universitas Indonesia with 3.67 (out of 4.0) GPA and cum laude predicate. After finishing her master, Andyna wants to continue pursuing a career as a professional in Supply Chain Management. Since Indonesia is an archipelagic country the supply chain practice is complex and it potentially creates an imbalanced economic growth between the regions. Andyna wants to contribute to the supply chain development that would improve prosperity of its people and benefit the economic condition and competitiveness of the country.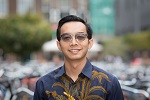 Agung Tri Nugraha (Indonesia, 1994)
Agung received the scholarship for the one-year Environmental and Infrastructure Planning master. Agung graduated cum laude from Public Policy and Management at the Universitas Gadjah Mada. After finishing his master, Agung wants to become a lecturer. Agung's belief is that the development of Indonesia will be in the hands of a future generation which has more concern about environmental-friendly urban and regional development.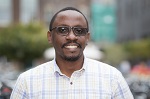 Jarvin Mutatiina (Uganda, 1994)
Jarvin received the scholarship for his two-year Computing Science master's program. Jarvin recently graduated with a first class honors Bachelor's degree in Software Engineering from Makerere University. He has been actively involved in technological innovative solutions with notable participation in a project for financial inclusion of small holder farmers in Uganda that was influenced by Big data and Machine Learning. This project achieved several awards, such as Big Ideas 2016/2017 contest at UC Berkeley. After completing his master's degree, Jarvin hopes to orchestrate more technological innovations and research findings with Data Science at the forefront.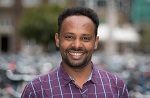 Samuel Zinabu Sharew (Ethiopia, 1984)
Samuel studies the master Theology & Religious Studies with a specialization in Religion, Conflict and Globalization. After completing the master at the University of Groningen, Samuel wants to become an effective peace leader. He wants to contribute to the betterment of his country and his region, the Horn of Africa, where resolving conflicts and maintaining durable peace are the most difficult processes. He would like to do this by teaching and conductjing research on religion and conflict.
Zakiatul Wildani (Indonesia, 1994)
Zakiatul follows the one-year master Econometrics, Operations Research and Actuarial Studies with specialization in Actuarial Studies. Zakiatul graduated from Statistics Study Program at the Universitas Gadjah Mada. Zakiatul's future plan is to actively participate in developing actuarial studies in Indonesia by training students. Therefore Zakiatul would like to contribute to a more professional, facts and figures driven approach to developing her country.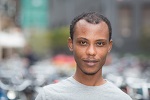 Tilahun Tibebu (Ethiopia, 1986)
Tilahun studies the one-year Global Criminal Law master. Tilahun received a Gold Medal Award at his graduation at the Bahir Dar University for being the most academically outstanding student of the law faculty. Tilahun wants to become a distinguished professor of Criminal Law after graduating from his master's program. He wants to play a role in bringing criminals to justice and contributing to the reconciliation process of ethnic and religious conflicts in Ethiopia.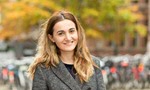 Nato Rubanovi (Georgia, 1991)
Nato studied International Human Rights Law. Nato received a merit scholarship for her Bachelor of Law degree at the University of Georgia. In addition, she was among the top law students and graduated with an honours diploma. After her studies, Nato wants to improve the protection of human rights in Georgia.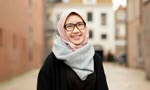 Tania Benita (Indonesia, 1994)
Tania did follow the one-year Master Environmental and Infrastructure Planning. Tania has completed the bachelor Urban and Regional Planning at the Institut Teknologi Bandung (ITB) with cum laude honour. In her home country, she has been working as a researcher in Regional and Rural Planning Research Group at ITB. Through this study Tania hopes to contribute to a change in connecting the urban planning with the energy system. In Indonesia, people live over approximately 13.000 islands. According to Tania there are still major challenges to enhance the electrification rate, particularly in rural areas and remote islands.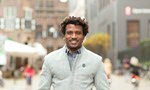 Yeshiwas Belay (Ethiopia, 1984)
Yeshiwas received the scholarship for his one-year International Security master's program. Yeshiwas is a lecturer at Mekelle University. After his master he hopes to become a better lecturer and he wants to transfer the acquired knowledge to the students. His ultimate dream is to contribute to international security and conflict resolution.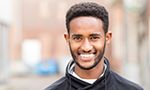 Fthi Arefayne Abadi (Ethiopië, 1993)
Fthi haalde een master Computing Science aan de Mekelle University of Technology in Ethiopië, waar hij bij de beste 5% van zijn studie hoorde met een gemiddelde van 3,89 op een schaal van 4. Dankzij een beurs voor 24 maanden kan hij nu een studie Computing Science in Groningen volgen.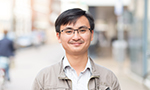 Sreng Uy (Cambodja, 1991)
Engels heeft zich wereldwijd ontwikkeld tot dé lingua franca. Ook in Cambodja is een goede beheersing van het Engels steeds belangrijker geworden. Sreng is docent Engels en behaalde een bachelor Engels aan de Royal University of Phnom Penh (RUPP). Hij kreeg een beurs voor 12 maanden voor de master Applied linguistics: Teaching English as a Foreing Language (TEFL) in Groningen. Met deze opleiding hoopt hij zijn kennis van de taal, en daarmee zijn capaciteiten als docent, te verbeteren. Ook hoopt hij de basis te kunnen leggen voor een intensievere samenwerking tussen de RUPP en de RUG.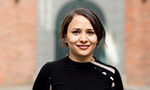 Subrata Lamsal (Nepal, 1992)
Subrata heeft een beurs ontvangen voor haar éénjarige Energy and Climate law master. Subrata heeft rechten gestudeerd aan de Tribhuvan University in Nepal. Tijdens haar bachelor werd ze uitgeroepen tot de derde beste student. Haar ultieme droom is het verbeteren van de energiesector in haar thuisland. Ze zou graag als consultant bij de Ministerie van Milieu, Wetenschap en Technologie en als docent aan de Faculteit Rechtsgeleerdheid op Tribhuvan University aan de slag willen.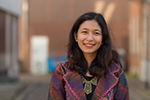 Diana Sekarayu Karunia (Indonesia)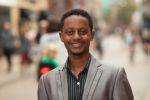 Yonas Kiflom Tekle (Eritrea, MSc International Financial Management)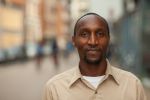 Samuel Ng'ang'a Bakari (Kenya , MSc Ecology and Evolution)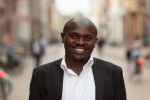 Jean Claude Rwibasira (Rwanda, Master Criminal law and criminology)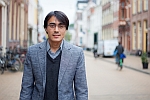 Bimal Prajapati (Nepal, 1988)
In September 2013, Bimal received a scholarship for the Master Pharmaceutical Drug Innovation for a period of 24 months in Groningen. He previously graduated in 2012 'with distinction' in his Bachelor Pharmacy at the Kathmandu University where in 2008 he was an executive member of the Forum of Pharmacy. His achievement include being a participant in a project called 'Self Emulsifying Drug Delivery System (SEDDS) ' in 2012 which was judged the best project of the year.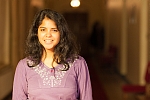 Shayera Moula (Bangladesh, 1985-2015)
June 2015 we received the saddening notice that Shayera Moula has passed away succumbing to infections she battled for for several weeks. In September 2013, Shayera received a scholarship to study for the Master in International Journalism for a period of 18 months. January 2015 she graduated. Shayera had been working for the English newspaper the Daily Star, and besides that she had worked as a freelancer at a youth magazine and for the monthly issue of FORUM since 2003. Her activities secured her a spot in the Bangladesh Alliance Women Leadership top 500 of working female in Bangladesh in 2011. Shayera was only 29 years of age.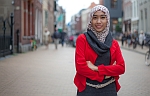 Maisya Farhati (Indonesia, 1987)
Study: Master International Economics and Business, 2014
Current position: Currently I work with a social enterprise in Yogyakarta named Hoshizora Tour, which is a business unit of Hoshizora Foundation. It is rooted from a simple but impactful idea from six Indonesian students studied in Japan in 2006. They saved 1000 yen every month to support Indonesian children to keep going to school. They supported those who were highly motivated but had financial difficulties. Throughout several years, this organisation kept growing and officially became a foundation in 2011.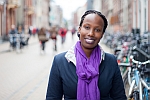 Messina Laurette Manirakiza (Burundi, 1986)
Study: Master in International Economic and Business Law, 2014.
Current position: lawyer at A&JN MABUSHI-Corporate Lawyers, Burundi
In September 2013, Messina Laurette received a scholarship for a period of 12 months for the Master in International Economic and Business Law program. Previously, in 2009 she received her LLB degree at the National University of Rwanda, ranked as one of the three best students of the year. During her studies, she worked at the Women's Lawyers Association of Burundi where she analyzed 'Sexual violence against women in Burundi'. Besides these, she completed an internship at the American Bar Association, where she provided legal advice to former child soldiers. Since 2011 she has been working as a lawyer at A&JN MABUSHI-Corporate Lawyers in Kigali, Rwanda.

Amisah Bakuri (Ghana, 1988)
In September 2012, Amisah received a scholarship for a period of 24 months to undertake a Research master in Modern History and International Relations. She had previously studied in Ghana, West Africa.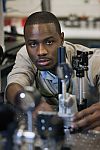 Mustapha Tisan Abdu-Aguye (Nigeria, 1988)
Study: topmaster Nanoscience, 2014
Current position: PhD Nanoscience, University of Groningen
In September 2012, Mustapha received a scholarship to pursue the top master in Nanoscience for 24 months. 12 months of this scholarship are paid by ZIAM, the research institute where he is studying for his masters, and 12 months are paid by the Eric Bleumink Fonds. The Greenfield Foundation donated an amount of € 8.000 to the EBF, specifically towards Mustapha's scholarship. Now Mustapha is working as a PhD at ZIAM.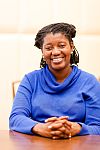 Sarah Bomkapre Kamara ( Sierra Leone , 1979)
Study: MA International Journalism, 2013
Current position: PhD Ludwig Maximilians University, Munich. Freelance journalist and blogger (www.sarahbomkapre.com)
In 2011 Sarah received a scholarship for a period of 18 months to study a Master in International Journalism. Before her arrival in Groningen ,she worked at Cotton Tree News ( www.cottontreenews.com ), an independent radio project at the University of Sierra Leone, where she presented a daily lunch program and a weekly program on education.
Update Sarah Bomkapre Kamara, October 2014

Melkamu Aboma Tolera (Ethiopia, 1987)

In September 2012 Melkamu received a scholarship to pursue International Law and the Law of International Organizations for 12 months.

Olivia Jelenje (Malawi, 1979)
Study: MA Population Studies van 12 maanden.
Current position: Postgraduate Student, University of Cape Town

Francis Ssebiryo (Uganda, 1982)
Study: MA Population Studies
Current position: Measure and Evaluation Analyst at JSI Research and Training Institute, Uganda
Update 2014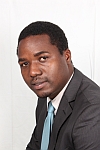 Chisha Keegan (Zambia, 1984)
Study: MA Economics, 2011
Current position: In-Country Economist at International Growth Centre, University of Zambia and Senior Programmes Officer at the Economics Association of Zambia .
Update Chisha Keegan, October 2014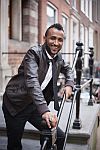 Dilalew Mekonnen (Ethiopië, 1983)
Study: MSc Euroculture, 2012
Current position: freelancer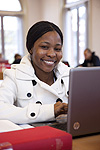 Petty (Petronella) Matongo-Makoni (Zimbabwe, 1985)
Studye: LLM International Law, 2011
Current position: lawyer at V. Nyemba & Associates (Harare, Zimbabwe) onbekend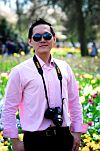 Pham Duc Hung (Vietnam, 1985)
Study: MSc Medical Pharmaceutical Sciences, 2011
Current position: lecturer at the University of Medicine and Pharmacy, Ho Chi Minh City, Vietnam.

Magdalena Magina (Tanzania, 1965)
Study: MSc Educational Effectiveness & Instructional Design, 2010
Current position: Zonal School inspector at the Ministry of Education and Vocational Training, Tanzania

Tadesse Simie Metekia (Ethiopië, 1984)
Studie: LLM Criminal Law and Criminology, 2010
Current position: Lecturer at the Jimma University School of Law, Ethiopia
Olga Pascenco (Moldavië, 1984)
Study: Master Human Resource Management, 2009
Current position: Research analyst, European Central Bank, Germany


Hong Hanh Vu (Vietnam, 1984)
Study: MA Humanitarian Assistance (NOHA ), 2010
Current position: Project Officer Plan International, Pro-poor Participatory Development Project (PPDP), Vietnam.
Update Hong Hanh Vu, October 2014

Ulrich Kayinamura (Rwanda, 1983)
Study: Msc Business Administration, Small Business & Entrepreneurship, 2009
Current position: Senior Investment Analyst at Banque Rwandaise de Développement (BRD), Rwanda

Gudina Terefe Tucho (Ethiopië, 1977)
Study: MSc Energy & Environmental Sciences, 2009
Current position: PhD student, University of Groningen, lecturer/researcher Jimma University, Ethiopia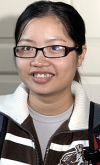 Ngoc Lan Nguyen (Vietnam, 1979)
Study: MA Applied Linguistics, 2008
Current position: Junior Teacher Training College, Vietnam National University, Vietnam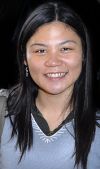 Nadia Godjali (Indonesië, 1982)
Study: MA Chemical Engineering, 2009
Current position: Process Engineer at Nederlandse Gasunie, the Netherlands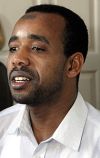 Abdella Mohammed Oumer (Ethiopië, 1980)
Study: MA Economics, 2008
Current position: PhD student at the University of Groningen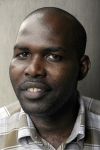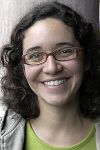 Karla de Souza Queiroz (Brazilië, 1979)
Study: PhD Medische wetenschappen
Current position: researcher VIB Vesalius Research Center, KU Leuven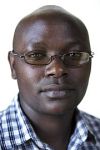 Jesman Michael N Chintsanya (Malawi, 1976)
Study: MSc Population Studies, 2006
Current position: teacher at the Department of Population Studies, Chancellor College, University of Malawi, PhD, Social Statistics and Demography at the University of Southampton

Moses Kwesiga (Uganda)
Study: MSc Econometrics, 2006
Current position: Head of Domestic Market Operations, Central Bank of Uganda, PhD-study at the Makerere University, Minister of the Gospel, Uganda
Jacques Boco Adjakpa (Benin, 1958)
Study: PhD Biologie
Current position: teacher/researcher at the Université d'Abomey-Calavi, Benin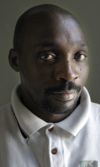 Justice Joel Kamoto (Tanzania,1973)
Study: MSc International Economics and Business, 2006
Current position: Principal Planning Officer-Research & Development at the Tanzania Communications Regulatory Authority, Tanzania
Chen Qin (China, 1978)
Study: LLM International Economic & Business Law, 2004
Current position: China General Counsel, UPS China, Shanghai
Update 2015: "Although I only spent one year in Groningen, I have to say, Groningen and RUG gave me so many unforgettable memories - the whole experience in RUG opened a new window in my life and I do cherish what I learned, perceived and experienced in RUG, as well as the changes in my life afterwards. Last year was RUG's 400 years anniversary. I took leave and went back to Groningen to celebrate. Hardly to believe it had been ten years since I left - the campus, the school buildings and the peaceful city all reminded me of the beautiful days I spent in RUG. Thinking retrospectively, it was the Eric Bleumink Fund and the kind people working for scholarship committee helped unfold the new world to me! Now I'm well travelled and become kind of "international", but 12 years ago the Netherlands trip was the young lady's first attempt to go abroad. Before that, due to my family's financial status, I never thought I would have had the opportunity to continue my education in a western country. I really wanna say "thank you" to RUG, to Prof. Eric Bleumink, and to the scholarship committee staff!"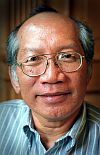 Tony (Chang Ming Sing) Chang (Suriname, 1947)
Study: PhD Medical Science, 2009
Current position: teacher/scientist at the Anton de Kom University, Suriname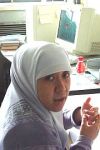 Ismudiati Puri Handayani (Indonesië, 1976)
Study: MSc Physics, 2004
Current position: teacher at STTTelkom, Indonesia

Yan Luo (China, 1981)
Study: LLM International Law and the Law of International Organisations, 2003
Current position: Associate at Covington & Burling, Beijing

Lakshminarayan Devaki (India, 1957)
Study: MA Clinical Linguistics, 2003
Current position: Head Research Centre, Azim Premji Foundation, Bangalore, India

Rehema Chuma (Tanzania, 1975)
Study: MA Humanitarian Assistance (NOHA), 2003
Current position: Regional Manager, Government Departments and Embassies at the National Social Security Fund (NSSF), Tanzania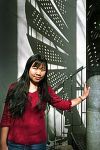 Fesia Lestari Laksmana Titawijana (Indonesië, 1979)
Study: MSc Chemical Engineering, 2004
Current position: Scientist in Competence Centre of Process and Technology, PURAC, the Netherlands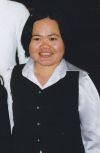 Phan Thi Thu Nga (Vietnam, 1971)
Study: MSc Education, 2003
Current position: Vice Director, Da Nang Learning and Information Resource Center, Vietnam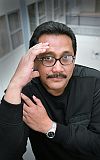 Rahadyan (Didi) Magetsari (Indonesië, 1956)
Study: PhD medische wetenschappen, 2005
Current position: PPP Orthopaedic & Traumatology Science Faculty at Airlangga University School of Medicine

Nguyen (Tom) Thu Huong (Vietnam, 1957)
Study: PhD at the Groningen Institute for Educational Research (GION) of the University of Groningen
Current position: the Chair of the Department of Languages and American-British Culture Studies at Hoa Sen University, Vietnam

Mewael Asmelash Mesfin (Eritrea, 1974)
Study: MSc International Business
Current position: unknown
Yongqing Ren (China, 1974)
Study: MSc International Economic and Business Law, 2002
Current position: teacher at the law school of Shenzhen University, China.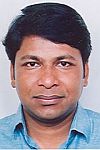 Iwan Harsono (Indonesië, 1976)
Study: MSc Chemical Engineering, 2002
Current position: Senior Flow Assurance Consultant in Perth, Australia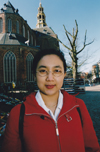 | | |
| --- | --- |
| Last modified: | 26 September 2022 11.50 a.m. |