Wetenschappelijke stage Geneeskunde - Ghana, Agogo
| | |
| --- | --- |
| Datum: | 14 juli 2020 |
| Auteur: | Lotte van Rietschoten |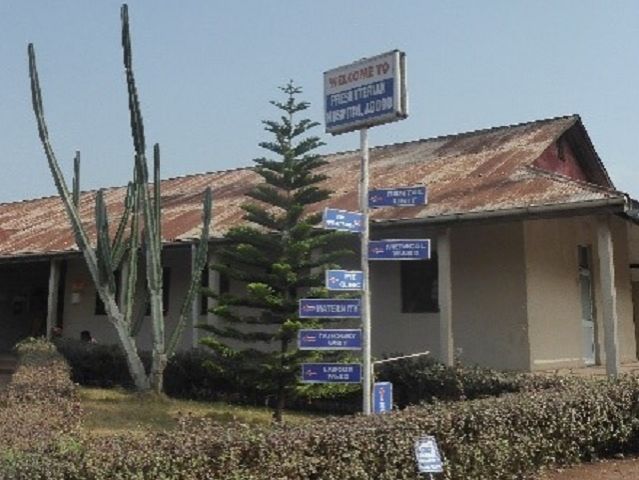 Vanwege mijn interesse in tropische infectieziekten en global health besloot ik mijn wetenschappelijke stage bij de afdeling infectieziekten van het UMCG te gaan doen. Toen de mogelijkheid om data te verzamelen in Ghana zich voordeed, twijfelde ik geen moment. Tijdens mijn verblijf in Agogo werkte ik samen met het Neglected Tropical Diseases Team van het Agogo Presbyterian Hospital, zij werken al meer dan 20 jaar samen met het UMCG en zijn daardoor goed ingespeeld op het begeleiden van (Nederlandse) studenten. Iedere dinsdag- en donderdagmiddag gingen we de dorpen in om data te verzamelen middels interviews. Hele bijzondere en gave ervaringen! Bijzonder leerzaam is het feit dat ik daar zelf baas was van mijn eigen project, van begin tot eind, en dat ik zelf het veld in kon gaan om de data te verzamelen en de interviews af te nemen.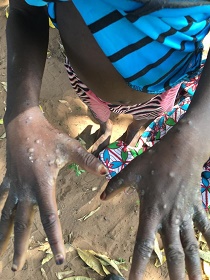 Toen we in het eerste dorp veel mensen met scabiës tegenkwamen, is er vanuit het UMCG financiële hulp gekomen om flessen benzyl benzoaat te kunnen kopen en konden we uiteindelijk de patiënten met actieve schurft ook daadwerkelijk behandelen. Een geweldige ervaring om eerste rang de impact van het onderzoek mee te maken.
Ik heb veel geleerd rondom verantwoordelijkheden nemen en af en toe een stapje terug doen. Grenzen kunnen af en toe wat vervagen in Afrika en medische staf kan steeds een beetje meer van je vragen. Door bij mezelf te blijven heb ik keer op keer hier op tijd bij stil kunnen staan en ben ik niet over mijn eigen grenzen gegaan. Ook het samenwerken binnen een andere cultuur, communicatie met het team en voor iedereen een werkbare situatie vinden was een erg leerzame ervaring die, denk ik, erg goed heeft uitgepakt. Binnen korte tijd heb ik erg veel bruikbare data kunnen verzamelen.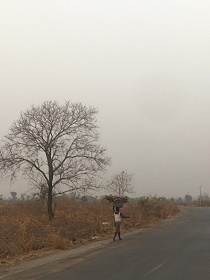 Het leuke van langere tijd in het buitenland zijn vind ik dat je echt het leventje gaat leven. Boodschappen doen op de markt, koken, de was doen, afspreken met collega's of andere internationale studenten. In het weekend naar de stad voor bijzondere boodschappen, restaurants en uitgaan of naar een natuurgebied voor een wat weidser uitzicht en de nodige beweging.
Helaas werd mijn verblijf in Agogo, Ghana voortijdig afgebroken door de coronacrisis, heel erg jammer maar een begrijpelijke en de enige juiste keuze.