Faculty of Science and Engineering - Chile, Pucon
| | |
| --- | --- |
| Datum: | 26 augustus 2020 |
| Auteur: | Zimai Li |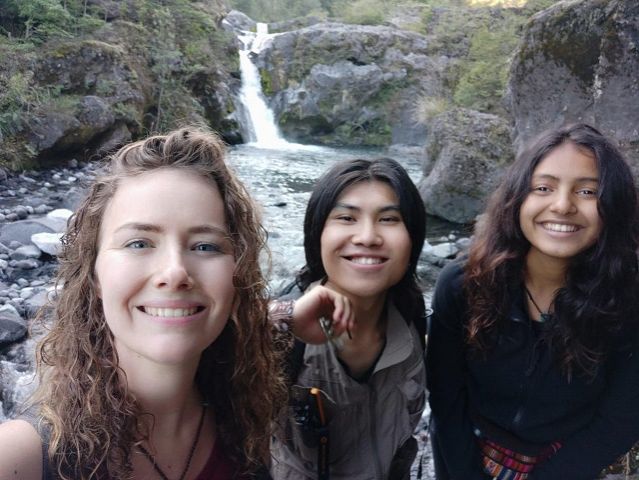 I contacted a lecturer of mine Prof. Jan Komdeur about a master project opportunity on behavioural ecology. He put me in contact with PhD candidate Martje Birker who is currently conducting her PhD project in collaboration with University of Chile. We had meetings together and I decided to join her team and do a project with her.
There was not much administration work to do. As a visiting student, I did not need to register at the University of Chile. However, I do need an invitation letter from the university and the hosting professor. As a Chinese citizen, I do need to apply for a visa. However, since Chile does not have a corresponding visa type for visiting students. I applied for a tourist visa. The application process is very simple, with documents on accommodation, funding, etc and the visa is free. The host institute did not help me with this process but I managed it by myself easily.
Since the project is mainly fieldwork and I did the project in an international team, the only language requirement is English.
I took a flight from Barcelona to Santiago, afterwards I took a night bus from Santiago to Pucón, the nearest town to our field site. The flight ticket is rather expensive, I spent 850 Euros with return on it. My travel was pretty smooth without any hassle.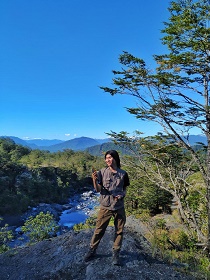 I lived in a wooden bungalow (field station) nearby one of our fieldwork sites. The housing is provided by my supervisor and I did not have to worry about anything. The housing price is around 500 Euros for the 3 months that I stayed which is quite cheap in comparison to Groningen. Unfortunately, the GUF grant can barely cover my cost in Chile. I managed to survive with a GUF fund and support from my family. Living costs are very expensive in Chile. I spent around 400 Euros on food and other activities per month.
Fieldwork was very intensive in the first two months. We needed to work according to what is going on in the field so basically we needed to work every day. But most of the time we finished by early afternoon and had half of the afternoon and evening on our own. Sometimes we went to different natural or cultural sites in Chile and I enjoyed it a lot. As for student life, since we lived in the forest that is quite isolated from the city, we did not have much time for socializing and networking. However, we did go to Pucón, the closest town nearby, once every week and just spent our days in the town.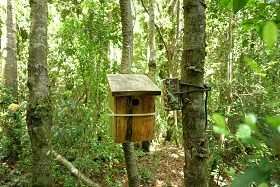 Although fieldwork took over most of our time. We however did some small tours when we were free. Chile has amazing natural and cultural sites that are very different from everything I have experienced. Nearby Pucón, there are a lot of beautiful waterfalls, lakes, lagoons, mountains that we went to. In the only free week I had, I went to Chiloe island with my friend for a small vacation.
Chile is the first Latin American country I have ever visited. I really enjoyed the culture shock I had there. Chilean culture is very welcoming, free, and exciting. The Mapuche culture (indigenous Chilean) is very exotic and beautiful.