Faculty of Philosophy – USA, New York
| | |
| --- | --- |
| Datum: | 26 augustus 2020 |
| Auteur: | Wouter Wiersma |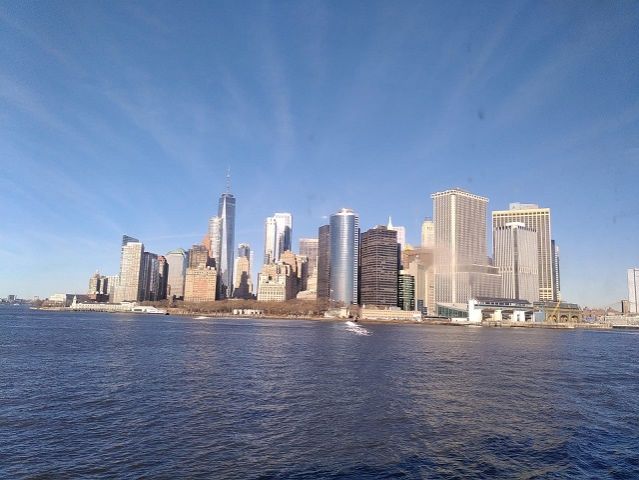 I am a research master student in Philosophy at the university of Groningen. With the help of a generous contribution of the GUF University Fund, in the first semester of the academic year (2019-2020), I went to Columbia University in New York to do research to complete my degree in philosophy. This gave me the opportunity to do research under the supervision of leading researchers in my field, political philosophy. This experience has given me the opportunity to develop myself as a researcher but also as a person.
I had already once studied abroad, at Umea University in Northern Sweden, which I had enjoyed a lot so I was very happy to be able to study abroad again. In august 2019, I packed my bags and departed to New York. After a bit of time to accommodate to my room and to the business of New York City, I started following courses and pursuing my own research project at University. Besides this, I also took part in other activities related to studying, such as workshops and lectures. I focused on studying subjects such as Critical Theory and Critical Race Theory.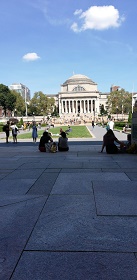 Apart from my academic experience, I also want to say something about living in New York. For me, it was a great experience to live in such a diverse and large city and experience living along so many different cultures. This is an experience I believe is very valuable for everyone. Though of course there are many things do see and do in New York, what I thought was the nicest part about my US experience where also the things where you have to get used to the most. For example, traveling to university in a packed subway, the habit of eating out almost every evening, or not having access to real supermarkets and getting everything you need in a corner deli. Further, I got to experience American culture, for example, during thanksgiving, when we, through university, were invited by a family to spend thanksgiving with them and watch American Football.
Nevertheless, New York is a city of extremes and living there also comes with extremes. For example, there large differences in wealth and the crowdedness can be overwhelming at times. However, also those experiences helped me to develop myself and in the end I had a great time living in New York and was sad to leave it again. My experience abroad further helped me to develop myself as a researcher and I am happy I had the opportunity to spend a semester abroad. I recommend everybody who has the opportunity to spend some time during your studies abroad.