Economics master's at Fudan University – China, Shanghai
| | |
| --- | --- |
| Datum: | 09 september 2022 |
| Auteur: | Tina van de Veen |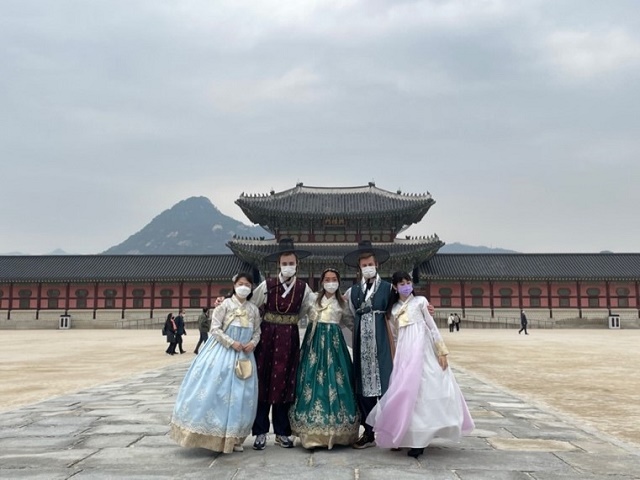 After finishing my master's degree in Strategic Innovation Management at the RUG, I wanted to extend my studies by learning more about the Chinese (business) culture, economy, history, and language. Partly because of my cultural roots, partly because China is soon to become the world's largest economic powerhouse. As the School of Economics at Fudan University in Shanghai is a partner of the RUG's Faculty of Economics and Business, doing the Double Degree Master's Program with Fudan University was the next logical step for me to take.
However, following a study at a university in China in times of COVID is easier said than done. Given the country's strict travel restrictions, I was not able to get a student visa for China. So this would mean that I would have to follow classes online and given the significant time differences between the Netherlands and China, even during nighttime. As this would not be beneficial to my health, nor a fun thing to do (after having already completed a master's on a remote basis), I looked for solutions to solve this problem. After much research and multiple trips to The Hague, I then managed to get a one-year H1 visa for South Korea. Going to South Korea would allow me to follow the study during normal day times, experience an Asian culture, and develop myself personally. And so I did… together with two others from the RUG who also followed the same study at Fudan University.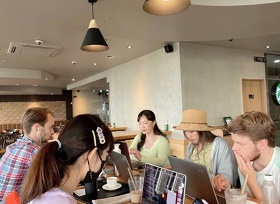 We first lived in Seoul for 5.5 months and then visited multiple other cities in the country, including Busan, Daegu, Jeju, Jeonju, Gyeonju, Daejeon. We mostly stayed in Airbnb's and guesthouses. South Korea is such a beautiful country with lots of mountains that are great for hikes. Furthermore, it is known for its K-fashion, K-BBQ restaurants, and of course, K-pop. What is good to know is that it is quite an expensive country, or at least, comparable to the Netherlands. I must say that eating outdoors is relatively cheap, however, doing groceries in the supermarket is much more expensive. For instance, 500 grams grapes would cost over 10 euros. Hence, the GUF scholarship was very welcome!
Concerning the master's World Economy at Fudan University, the number of credits Double-Degree Master students had to obtain was 19. This includes compulsory courses, electives, and one short course. Besides this, we had to write our master's thesis (which should be an extensive quantitative study; my thesis was 80+ pages in the end). Some of the courses I took include: econometrics, macroeconomics, China's Financial system, and China's Social Security System. The workload was doable; however, it was challenging at times because we were also discovering a new (cultural) environment at the same time. One of the greatest things during our time in South Korea was that we could still meet up with fellow classmates from our study at Fudan. Together with Insoon and Taeeon, we worked on presentations and papers for some of our courses, next to visiting beautiful sites.
Overall, it was a once-in-a-lifetime experience, and I am extremely happy and proud that I took the step to move to an unknown Asian country for one year for my studies. Although this brought some challenges, such as having to quarantine for two weeks upon arrival, it was definitely worth it!