UG Smoke-free
As of 1 August 2020, the new Dutch Tobacco Act entered into force, making it illegal to smoke on the premises of all educational institutions in the Netherlands. The ban creates a smoke-free working and studying environment for staff members, students and visitors. The University of Groningen is proud to contribute to a smoke-free generation.
Below, you can find more information about a smoke-free university, the new law, and tips on how to quit smoking.

About
Dutch Tobacco Act
From 1 Augustus 2020, the amended Dutch Tobacco Act will make it illegal to smoke on the campuses of educational institutions. This means that all properties used by the University of Groningen for educational purposes must be smoke-free by 1 August 2020.
The ban on smoking applies to everyone who is on the university premises; students, employees, but also suppliers and visitors, for example. This will be indicated by of signs and other indications, and RUG staff will also supervise on the property. In the long run, the university strives to normalize the idea that we all feel comfortable to ask a smoker to not smoke on university premises. Do you see someone smoking on the univeristy premises? Then kindly talk to the person and point out to them that the RUG site is smoke-free.
Would you like to find out more about the new Act? Please visit the website here (in Dutch only).
Signs and smoking facilities
Signs will be placed at the entrances to all University of Groningen buildings to indicate that you have now entered a smoke-free campus. The current smoking facilities, such as ashtray tiles etc., will be removed. The University of Groningen will no longer facilitate smoking in any way. The University will, however, offer support to those who wish to quit smoking. Find out more on this website under support for smokers.
Healthy Ageing priority area
One of the priorities of the University of Groningen is healthy ageing. The University of Groningen believes that it is important that we not only live longer but that we stay healthy while we age. The University is contributing to these priorities through the Aletta Jacobs School of Public Health and its associated research centres.
Smoke-free generation
The movement to create a smoke-free generation was founded by the Hartstichting (Heart Foundation), Dutch Cancer Society KWF and the Longfonds (Lung Fund). The goal is to have a society where no young person smokes or will ever smoke by 2040. Read more in the National Preventive Agreement.
Creating a smoke-free generation together!
Quit smoking
Why consider quitting?
Facts and figures
In 2019, 21.7% of the population in the Netherlands aged 18 and over smoked regularly. In 2014, this number was 25.7% of the adult population. Young people between the ages of 20 and 29 smoke more than people in other age brackets. Daily smokers are most often found in the 25-30 age bracket. Smoking is by far the most frequent cause of illness and death in the Netherlands. It accounts for over one-eighth of the total disease burden in the Netherlands.
About 80% of smokers want to quit smoking. Every year, over 1 million smokers take the plunge and make one or more attempts to quit. In 2018, 36.9% made a serious attempt to quit. Most smokers go through several attempts before they are finally successful (source: Trimbos and Loketgezondleven).
Reasons for quitting
There are short-term and long-term effects of quitting smoking. There are plenty of reasons to quit, even for short periods of time.
After 20 minutes, blood pressure and heart rate slow down
After 12 hours, carbon monoxide levels in the blood return to normal
After two to 12 weeks, lung function and blood circulation start to improve
After one to nine months, your smoker's cough will disappear and you will feel like you can breathe more easily
After one year, the increased risk of coronary heart disease halves
After five to 15 years, the risk of having a stroke is equal to that of a non-smoker
After 10 years, the increased risk of lung cancer halves and the risk of other forms of cancer reduces
After 15 years, the risk of cardiovascular and coronary heart disease is equal to that of a non-smoker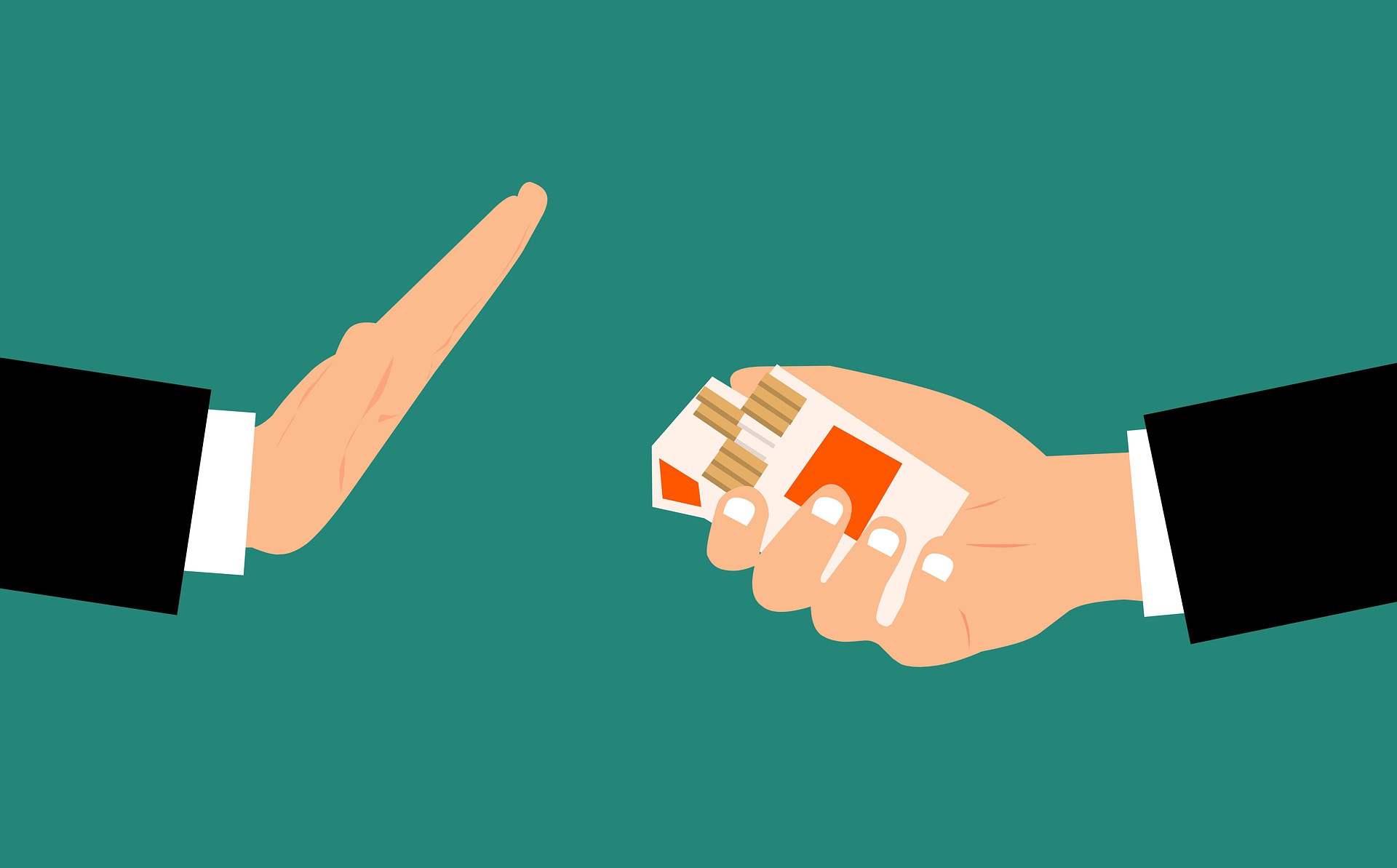 Passive smoking
When you breathe in the tobacco smoke of someone else, you are passively smoking. There are health-related risks associated with passive smoking too. For example, you are at greater risk of getting lung cancer, babies have a higher risk of dying from sudden infant death syndrome and you have a greater risk of getting a respiratory tract infection or asthma. Children who breathe in second-hand smoke are more likely to become smokers themselves (Hopman & Croes).
The new Act prohibiting smoking on University grounds from 1 August 2020 will positively impact unwanted passive smoking.
Corona and quitting smoking
The Trimbos Institute has issued the following advice:
In general, smokers are at greater risk of contracting a respiratory infection than non-smokers. Smokers' lungs are more vulnerable and may become inflamed faster. This appears to apply to those infected with the new coronavirus that causes COVID-19.
The literature that is currently available shows that symptoms related to COVID-19 are more severe among smokers. People who smoke are at greater risk of complications and may have a more serious disease progression once they become infected. This means that they also run a higher risk of needing Intensive Care Treatment.
It is always a good idea to quit smoking, especially during this COVID-19 pandemic. It is important to be as fit and healthy as possible.
The World Health Organization (WHO) has suggested that if you quit smoking now, your risk of becoming infected with coronavirus becomes smaller. This is due the fact that non-smokers touch their mouths far less frequently than smokers do.
Once you quit, your lung function and your heart and vascular functions start to improve almost immediately. These improvements will further increase in time. After two weeks, mucus discharge by the cilia in the nose also improves and, after three months, in the lungs too. Quitting smoking also helps to reduce the risk of bronchitis and pneumonia.
This gives the body a greater chance of responding to the infection and the risk of serious complications and death is reduced. Faster recovery and milder symptoms also reduce the risk of spreading the disease to others (source: TRIMBOS Institute).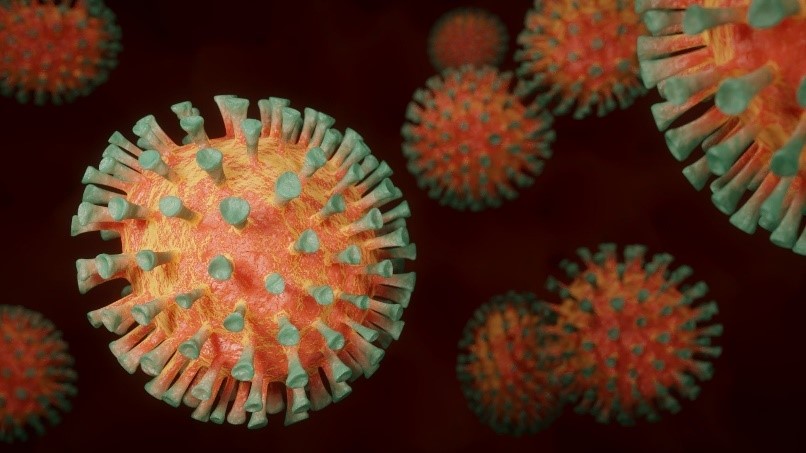 Support for smokers
The University of Groningen offers free group training sessions for staff and students who want to quit smoking. Employees can register for the courses via the website of BALANS. Students can register to one of the options below. We offer a mix of live sessions and webinars, in both English and Dutch. If there is the need for more English options please let us know via: smokefree@rug.nl.
| Date | Course 10am to 2pm | Register |
| --- | --- | --- |
| | | |
| 6 October 2021 | Webinar (English) Max 50 | CLOSED |
| 14 December 2021 | Live Session (Dutch) Max 15 | CLOSED |

Other options:
General Practitioner: you can make an appointment with your GP for advice. Your GP will be able to give you some advice on stopping for a short time or can refer you to a quit smoking programme. Health insurers will fully cover the cost of these programmes from 2020 onwards and you will not be required to cover part of the costs through your own contribution (eigen risico).

Nicotine patches or gum: nicotine replacements can be bought at your pharmacy or chemist's.

Smokefree.gov: this website contains a lot of information about quitting smoking.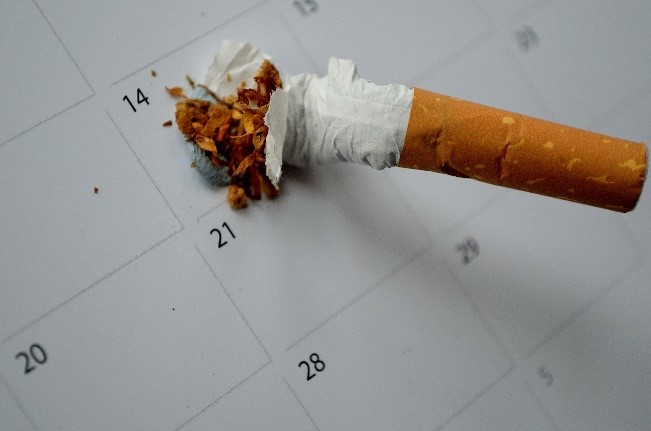 Allen Carr Method
Via Balans, the University of Groningen provides access to courses to help you quit smoking using the method developed by Allen Carr. Carr was a formerly heavy smoker who discovered a successful way to quit smoking. The method is well-known around the world, mainly as a result of the book on the subject but also thanks to the training courses offered in various countries. The Allen Carr method has now been studied by researcher Professor A. Dijkstra from the University of Groningen. An analysis of the contents of the method proves that the Allen Carr method is vastly different compared to other methods. Most methods focus on motivating people to quit smoking and teach a number of skills that are necessary to quit. The Allen Carr method is completely different, focusing instead of reducing the motivation to smoke. After all, smokers believe that there are all kinds of advantages to smoking. When they realize that there are no longer any advantages, they simply lose the desire to smoke.
Read more about the Allen Carr method on the Bewegen Werkt website (in Dutch).
Online tools
Resources for a smoke-free campus

General information
Figures show that 90% of all smokers who quit return to smoking within one year. Supervision improves the chances that smokers who have quit stick to their good intentions. The use of tools proven to be effective in efforts to quit smoking improve the chances of success.
Below, you can find a list of online tools, links and apps that could be useful to you in your attempt to quit smoking:
Websites with information and tips
Apps
These apps can provide support when you quit smoking and help you to stay away from tobacco permanently.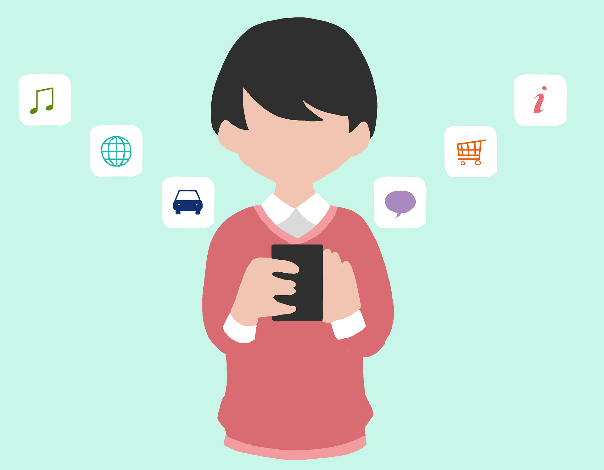 Research
For years, research has been conducted within the university into various aspects around the themes of smoking, tobacco and addiction. Below, you can find an overview of researchers, projects and topics related to research on smoking at the University of Groningen.
Faculty of Behavioural and Social Sciences
Prof. dr. Arie Dijkstra, full professor
Prof Dijkstra is an expert in the field of Health Psychology; Addictions; Behaviour change and modification. He published extensively around the topic of smoking. Download a complete list of publications (PDF).
Faculty of Economics and Business
She currently conducts research regarding the legal latitude of smoke-free policies in Rotterdam and Groningen and their human rights implications.
Dr. Susanne Tauber, Associate Professor & Rosalind Franklin Fellow
Dr. Tauber is an expert on moral motivation, social identity and intergroup behavior, organizational change.
Faculty of Law
Prof. mr. dr. Brigit Toebes, Professor, Health Law in a Global Context
Prof Toebes leads the project group 'Novel-smoke free policies', where they together with a multidisciplinary team asses international and local experiences to generate transferable lessons for the Netherlands, 2019-2021.
Dr. Aikaterini Katerina Tsampi, Assistant Professor of Public International Law
Dr Tsampi is specialized in case-law from the European Court of Human Rights. She explores the human rights dimensions of the novel smoke-free policies with emphasis on the human rights balancing test. The ultimate aim of the research is the identification of a human rights approach to tobacco-free policies.
Global Health Law Groningen Research Centre
Novel Smoke-Free Policies is a project group under the Global Health Law Groningen Research Centre. The research team addresses questions like: What is the exact nature and scope of novel smoke-free policies? And what are their human rights implications? Can we balance the human rights of everyone involved in the selected novel smoke-free policies?
The project's leader of the legal component is Brigit Toebes, supported by Michelle Bruijn, and Aikaterini Tsampi.
Faculty of Arts
Prof. dr. Carel Jansen, Full Professor Communication and Information studies
Prof. Jansen is an expert on communication around health and anxiety. He researched for example what the impact is of anti-smoking. He published about "The story against smoking" and "The effect of anti-smoke messages on youth" (PDF Dutch).
Faculty of Medical Sciences
On a medical level, there has been published extensively by this faculty surrounding smoking. In this list we focus on research that looks beyond smoking and the health effects on the body. For a complete overview on the health effects of smoking we refer you to the research output page of the faculty of medical sciences.
Dr. Talitha Feenstra, Associate professor, economic evaluation of precision medicine
Pharmacoeconomics and HTA (health technology assessment), with a focus on patient level modeling and model-based cost-effectiveness analysis. She published research on the Costs of Smoking (PDF in Dutch). Downoad a complete list of smoking related publications from Dr. Feenstra.
Suggestions for expansion of this page are welcome via smokefree@rug.nl.
Partners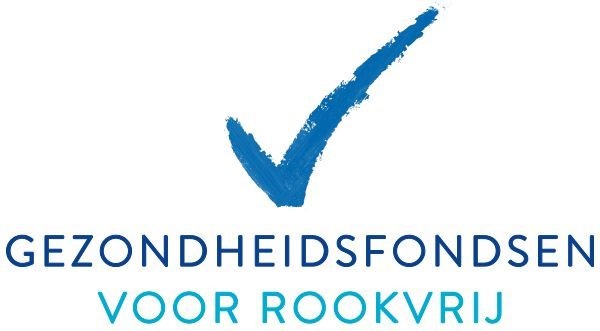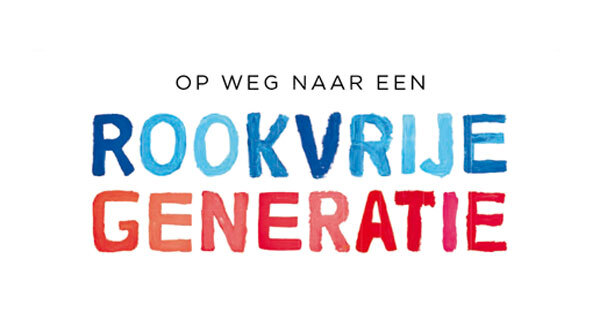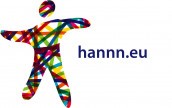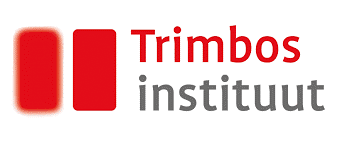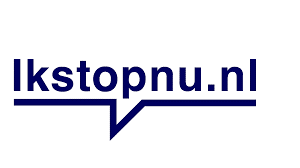 FAQ
Why am I not allowed to smoke on campus anymore?
This is a result of the new Dutch Tobacco Act, which prohibits smoking in or outside the properties of educational institutions and entered into force on 1 August 2020.
Where will I be allowed to smoke?
You can smoke anywhere that does not fall under the following criteria:
The building or the facility is in use for educational purposes.

The site is used by the educational institution.

Because in the downtown area it is not always clear where the university properties start or end we have uploaded a few maps to guide you:
- Harmony Building area
- Academy Building area
- Social Sciences Building area
- University College area
Between the entrance of the Academy Building and the University Library runs a public road. To give people the opportunity to walk smoke-free from one building to another we applied for an APV (local regulation law) at the city council that forbids smoking in this particular area. More information on this local law can be found on the website of the municipality of Groningen. The smokefree zone has been marked with blue lines on each side of the APV area.

What will happen to the current smoking facilities?
They will all be removed.
How will the new policy be enforced?
During the first period, extra staff will be hired by the University Services Department to address smokers who are smoking in a non-smoking area.
In the long term, the University aims to normalize the kind of culture in which staff and students can hold each other accountable. Have you seen someone smoking on campus? Remind them that the campus is smoke-free and refer them to places where smoking is still permitted. If a difficult situation arises, please call the internal University emergency number: 050 363 8050.
When does the smoking ban apply?
From 01-08-2020 on, the ban applies 24/7 on all university premises.
Does the smoking ban apply to cigarettes only?
The smoking ban applies to traditional tobacco products, electronic cigarettes, water pipes, herbal cigarettes and nicotine-free tobacco.
Where can I go with questions or recommendations about the new University of Groningen smoke-free policy?

If you have any questions, ideas or recommendations or if smokers on the University's property are bothering you, please send an email to: smokefree@rug.nl.


| | |
| --- | --- |
| Last modified: | 04 July 2023 1.36 p.m. |