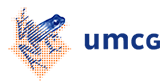 Courses
Overview of courses
Below is a brief overview of our courses. More detailed information about each of the courses is provided in the following sections.
Under the skin
The Happy Student
Medical Coach
Me and the Other: Changing Perspectives
'What are you talking about' – Delving into the wonderful world of concepts
Who does not know, can say it
Medical Education Empowered by Theatre – MEET
Peer-to-peer support groups for PhD-students
Under the skin
Did you know that artists and doctors used to work together? It is a partnership with a long tradition and it has increased our understanding of the human body in both disciplines. In the course Under the skin, you will discover how looking at and making art increases your self-awareness and helps you become a better medical professional. Although not always obvious, artistic skills are not only inextricably linked to medical skills but they are also essential to your existence and functioning as a human being in the 21st century.
The course explores a theme familiar to medical students: the human body. We examine the body both from a conventional medical perspective (anatomy) and from philosophical, psychological and artistic perspectives, thereby challenging norms about the appearance of the body.
Teachers: Vanessa van 't Hoogt, Margreet Smit
The Happy Student
Enthusiastic and satisfied professionals are an asset to the healthcare sector – and, of course, being enthusiastic and satisfied also has huge personal benefits for medical professionals themselves. Professionals who are passionate about their profession and maintain a good work-life balance, and who start the day full of energy and zest and have enough time to properly rest and recharge their batteries.
People in occupations that involve being responsible for others, such as healthcare, are more likely to have burn-outs. In fact, almost half of the students at the Faculty of Medical Sciences – in both the Bachelor's and Master's phases – experience symptoms of stress and fatigue associated with burn-out. Various factors, both external (student workload) and internal (perfectionism, strong sense of responsibility), play a role here.
This course focuses on a topic that is acutely relevant for all medical students. How can I stay healthy and satisfied, both on a professional and personal level?
Teacher: Ligia Rosenstein
MedGezel: Medical Coach
In this course, medical students learn how patients experience care and how to support and help them throughout the care process. They do this by becoming a medical coach.
Many patients dread visits to the doctor and most do not understand or remember exactly what their doctor tells them. And that's where the medical coaches come in; they support these patients both during and after their visits to the doctor.
During the medical coach training course, you get to know yourself in the role of medical coach as well as the person behind the patient. The course focuses on becoming aware of your own convictions, abilities and areas for development, which will help you to connect with others based on your own authentic self. After completing the course, you will guide three patients. By actively listening and asking powerful questions, you can help the patient discover their own truths. It is important to share the patient's truths (wishes, needs and expectations for the future) with the doctor. This facilitates the 'Let's Decide Together' process and prioritises the patient's perspective.
Teacher: Gilliam Kuijpers
Me and the Other: Changing Perspectives
Every human being is shaped both by their biological make-up and by socialization processes, i.e. how you are influenced by your environment (the group). The more you are aware of the influence the group has on you, the better you can get to know yourself. And if you know who you are, you can make better choices that are right for you.

In the course Me and the Other: Changing Perspectives, you will not only increase your self-awareness, but you will also gain a deeper understanding of how groups work and how you are influenced by those groups. This is particularly relevant for your development towards becoming a doctor. Once a doctor, you will be required to work in teams. You will work with colleagues and see patients from many different backgrounds. You will have to work together to solve problems, which means combining different groups' ideas. In this course, you will reflect on your own perspective and learn to put yourself in other people's shoes, so that you can better understand both yourself and others. This will help you to develop the skills you need to work successfully with others. Being able to work as part of a team is an essential skill for professionals who work in, or who are going to work in, a complex environment.
Teachers: Agnes Heerdink, Margreet Smit, Salome Scholtens
'What are you talking about' – Delving into the wonderful world of concepts
Our thoughts and speech are peppered with concepts. Some of you may wonder whether the things you say, or the assumptions you make, are actually correct. Especially those who have already attended the course Who does not know it, can say it. But do you ever find yourself wondering what you are actually talking about when you use a certain concept? And if you do, do you know how to research this concept? Probably not.
In this course, you will practice investigating what a concept is, i.e. trying to find out what it actually means and formulating your own definition. Besides the philosophical research associated with this process, you will also spend some time 'living' with a concept of your choice and becoming acquainted with a physical approach to concepts.
But what use is this to you as a medical student? Or as a doctor? Ask yourself what 'help' actually means, or try to formulate your own definition of 'health'. In most cases, you will realize that you don't know exactly what you are talking about. Fortunately, this is something you can learn!
Teachers: Margit Eelbren Vegter, Margreet Smit
Who does not know it, can say it
During your medical degree, the emphasis is on memorizing things and knowing the 'right' answers to exam questions. In lectures and even during placements or clerkships, you might feel as though you should already know everything. You might even feel as though others will think you are stupid or uncool for asking questions. After all, asking a question reveals that you do not know something.
From a philosophical perspective, realizing that you don't know something is actually a positive thing. In philosophical questioning, you learn to doubt (apparent) certainties and to ask the right questions – both in conversations with yourself and with others. In order to be able to do this, you need to listen with an open mind ('schoon luisteren'). During this course, you will practice listening without judgement and asking questions.
Teachers: Margit Eelbren Vegter, Margreet Smit
Medical Education Empowered by Theatre – MEET
During the course Medical Education Empowered by Theatre (MEET), students explore the similarities between the world of medicine and the world of theatre. Students collaborate with doctors and actors and are invited to bring dilemmas to the stage. Through theatrical and improvisation exercises, students put themselves in the patient's shoes – an essential skill that all professional doctors possess.
In addition to gaining a better understanding of the patient's perspective, students work on their personal and professional development. They improve their verbal and non-verbal communication skills with peers, with patients and with themselves. Through role-playing exercises, students will also reflect on the culture in the medical world (the implicit norms and behaviours) and on their own behaviour and values.
Teachers: Marco Carvalho Filho
Peer-to-peer support groups for PhD-students
Peer-to-peer coaching is a professional method, in which people working in the same field/work domain discuss job related issues and the related personal challenges. The aim is to increase the expertise of those involved, improve the quality of the work, and to stimulate personal and professional development by learning from each other and reflecting on your own performance. Each session, someone brings a personal challenge, question or dilemma that he/she is struggling with, which is related to work. These can range from struggling with asking for help, motivational problems, not receiving timely feedback, to how to maintain a healthy work/personal life balance, and many other topics. The sessions are guided by a trained intervisor, who helps the group to create a purposeful and meaningful discussion, with the use of a particular intervisie method. The groups consist of 6 PhDs, and the sessions take place once a month for 1,5h to 2 hours. If the measure will allow, the meetings will be physical, but depending on the situation in February, the groups might also continue online. Registration can be found at the GSMS.
Teachers: Anna Salzano
| | |
| --- | --- |
| Last modified: | 02 March 2021 08.00 a.m. |