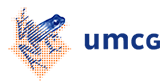 Lectures
Compassion for care
Maintaining a professional compassionate and empathic relationship with patients and colleagues is an essential part of being a medical professional. But what is a compassionate relationship between a medical professional and a patient exactly? Is it possible to be too compassionate and can you learn to be compassionate? Alec Malmberg, gynaecologist at UMCG, answers all these questions in his Compassion for care lecture.
How to juggle your personal and professional life
Debbie Jaarsma, professor of research and innovation in the field of medical training, and former paediatrician Gilliam Kuijpers share a variety of personal stories. This lecture aims to illustrate that being aware of what you find important in life helps you to set goals that suit you.
Medical leadership
In this special lecture, Marian Joëls, Dean of UMCG, talks about what medical leadership and leadership in general means to her. She shares her story of how she got to where she is today. She also reveals what UMCG looks for when hiring new staff and talks about the values that she believes are important in leadership positions.
Difficult choices in healthcare – the impact of unconscious judgements and preconceptions
All medical professionals have their own assumptions that influence their choices. In this interactive lecture, you will explore the consequences of your assumptions on the choices you make in the process of providing care together with trauma surgeon Patrick Nieboer and medical ethicist Menno de Bree.
| | |
| --- | --- |
| Last modified: | 02 March 2021 08.01 a.m. |