V.S. (Vanessa) Bakhuizen-van 't Hoogt, MA
PhD candidate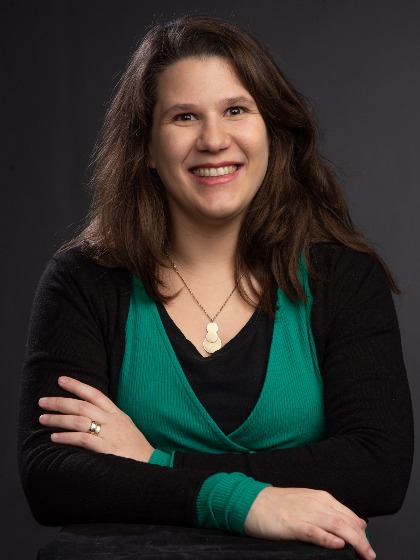 ---
Field/Discipline
Expertise
Vanessa Bakhuizen-van 't Hoogt is a PhD candidate at the Department of Art History and Material Culture. Her research is part of the NWO-project Curious Hands. Moving Making to the Core of Education and focuses on the way in which making is learned and taught in educational workshops. She strives to answer the question how patterns of teaching and learning making can be made explicit, including embodied processes and material knowledge.

Vanessa develops and teaches various object-based, hands-on and experiential courses at the Faculty of Arts and the Faculty of Medical Sciences at the University of Groningen.

In the BA1course Paint to Pixel, taught together with prof. dr. Ann-Sophie Lehmann, we introduce art history students to artists' materials and techniques by the means of object- and practice-based pedagogy. The students experience materials and techniques hands-on during excursions to the workshops of Minerva Art academy, as well as in the seminars and the assignments (historical reconstructions).

In the interdisciplinary elective course Under the Skin, which I developed together with pedagogue and educator Margreet Smit, we enhance the reflective potential of second year medical students by drawing on teaching methods from philosophy, psychology, (art) history and arts, and crafts. Making (e.g. materializing their ongoing explorations and reflections in an art-based form) was our main didactic method to create space for reflection.

Together with visual artist and researcher Henrike Scholten I designed and taught the elective course Deconstructing Instructions that investigates and reflects critically on the art academy's history. Using a historically informed, experimental and practice-based pedagogic approach, the 16-week course challenged 23 undergraduate art students to engage with the material and didactic heritage of the art academy.
Other positions
- Since June 2022 I am a member of the working group Teaching with objects, part of the Eramsus Plus with the same title. https://www.academischerfgoed.nl/teaching-with-objects/.
- Since May 2022 I am a member of the advisory board for a forthcoming exhibition at Nemo Science Museum, Amsterdam.
- Since 2019 I am a member of SYB Circles, Kunsthuis SYB. https://www.kunsthuissyb.nl/programma/schrijversprogramma/?lang=en
| | |
| --- | --- |
| Last modified: | 14 August 2023 10.54 a.m. |