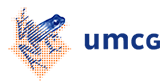 M.A. de Carvalho Filho E-mail:
m.a.de.carvalho.filho umcg.nl
Research interests
Marco is a clinical teacher and an internal medicine specialist who is actively involved in the development of emergency medicine. He is passionate about medical education in general and active methodologies in particular. This passion led Marco to design innovative approaches to online learning, simulation, and assessment. Working in a busy and sometimes chaotic environment, the emergency teachers of his team master the rules of engagement with the new generation of Millennial students. The ultimate consequence is a powerful and productive educational alliance. His motto is: " Engagement also drives learning! " .
Marco is also active on faculty development specially on using online tools to foster communities of practice of innovative teachers. His research interests are focused on professonal identity development, arts in medical education, and clinical reasoning.