dr. N. (Nienke) Renting
Assistant Professor of Educational Sciences - specialization in workplace learning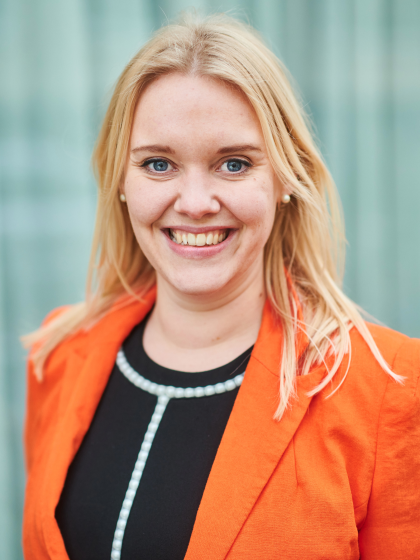 ---
Field/Discipline
Expertise
Educational Organization & Management |Workplace Learning & Organizational Learning |Change & Implementation|Professional development | Communities of practice | Medical education| Digitalization of workplace contexts and impact on learning

Fascinated by the dynamics of learning, both at an individual and organizational level, I am dedicated to unraveling the ways in which organizations can be structured to optimize personal development. My current research focuses on workplace learning within healthcare organizations, a field that presents significant challenges. Particularly, the increasing digitization in healthcare has caught my attention. When was the last time you visited a doctor without a screen between you? Exactly.

While digitalization offers numerous benefits, it can also hinder learning processes. With the rise of increasingly intelligent functionalities and decision support systems, it is crucial to carefully consider how to leverage these tools to align with organizational goals while preserving and fostering our social capital.My research endeavors aim to bridge this gap by exploring the optimal integration of digital tools in healthcare organizations to enhance learning outcomes and promote the development of individuals and teams.

By investigating workplace learning in the context of digitalization, I strive to contribute to the advancement of organizational effectiveness and the cultivation of a supportive learning environment.I am motivated to apply my findings and insights to assist organizations in fostering a culture of continuous learning and empowering individuals to reach their full potential. With a strong focus on optimizing learning experiences and leveraging technology effectively, I aspire to contribute to the development of innovative strategies and practices that drive both organizational growth and nurture social capital.

For this, I draw on insights and networks in the interrelated fields of educational sciences, medicine and management. Having worked in these three field, I am able to draw on their different insights, theories and methodologies and bridge the disciplinary gaps. This interdisciplinary approach brings in novel perspectives and aids the formulation of solutions that go beyond a single discipline.
Other positions
Research fellow Aletta Jacobs School of Public Health
Teacher University of Groningen Business School
Researcher LEARN network
| | |
| --- | --- |
| Last modified: | 22 June 2023 4.33 p.m. |