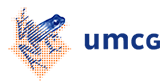 JSM Prijzenkast
Student Research Conference 2011 - TU Eindhoven
Wei Peng, Honours College- en JSM-student, derdejaars International Bachelor of Medicine, heeft tijdens de Student Research Conference (SRC) van de vereniging van universiteiten (VNSU) de award gewonnen voor de beste posterpresentatie. Tijdens deze conferentie die op 24 november plaatsvond aan de TU Eindhoven, presenteerden bachelorstudenten van Nederlandse en Belgische universiteiten hun onderzoek. 31 studenten verzorgden een mondelinge presentatie en 36 studenten hielden een posterpresentatie. Peng won de prijs voor zijn posterpresentatie getiteld 'Cancer removal by light – Photochemical internalisation of chemotherapeutic agent of Bleomycin in in vitro and in vivo biological models'.
UEF-JSM Talent grant 2011
Eind 2010 heeft de Van der Meer-Boerema Stichting (een familiefonds uit Friesland) 15.000 euro gedoneerd aan de Junior Scientific Masterclass. Met dit bedrag hebben wij Marlous Arjaans (voor haar onderzoek naar borsttumoren), Arne van der Bilt (voor zijn onderzoek naar eierstokkanker) en Roeliene Kruizinga (voor haar onderzoek naar de ziekte van Von Hippel Lindau) kunnen steunen.
Mandema Stipendia 2010
Het mandema stipendium werd in op de UMCG nieuwjaarsbijeenkomst 2011 uitgereikt aan dr. Wouter Nagengast (MDL-arts in opleiding) en dr. Daan westenbrink (cardioloog in opleiding). Dr. Wouter Nagengast en dr. Daan Westenbrink ontvingen ieder uit handen van decaan Folkert Kuipers een Mandema-stipendium ter waarde van 100.000 euro. Deze beurs biedt jonge talentvolle arts-onderzoekers financiële ondersteuning om hun opleiding tot medisch specialist te kunnen combineren met het uitvoeren van wetenschappelijk onderzoek en biedt hen ondersteuning bij het opbouwen van een eigen onderzoekslijn. Nagengast en Westenbrink doen onderzoek naar respectievelijk een nieuwe techniek voor het opsporen van afwijkingen in de dikke darm en het ontstaan van hartfalen.
UEF-JSM Talent Grant 2010
In 2010 vond voor de eerste maal de Alumnidesk (studenten bellen oud-studenten) plaats. Daarnaast heeft de 'Van der Meer-Boerema-Stichting' een aantal projecten met als onderwerp 'kanker' financieel ondersteund. Hiermee hebben we in 2010 Sanna op den Dries (voor haar onderzoek naar levertransplantaatfalen), Mariska Sie (voor haar onderzoek naar hersentumoren bij kinderen) en Carolien Woolthuis (voor haar onderzoek naar beenmergstamcellen en leukemie) kunnen steunen bij hun promotieonderzoek.
Mandema Stipendia in 2008 en 2009
In 2009 ontving dr. Titia Lely (Gynaecoloog in opleiding) het Mandema-Stipendium ter waarde van €100.000.
In 2008 ontvingen dr. Martin de Borst (kinderarts in opleiding) en dr. Terry Derks (internist in opleiding) elk een Mandema-Stipendium ter waarde van €100.000.
| | |
| --- | --- |
| Laatst gewijzigd: | 27 juli 2018 14:56 |