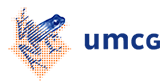 (D)MD/PhD programme
The medical and dental sciences are rapidly evolving. This leads to the continuous incorporation of innovations into the (D)MD's daily practice. To ensure translation of new technology into the clinic as well as ongoing leading research in our (university) medical centers, we need medical professionals that can work at these intersections as clinician-scientists. Hereto, the RuG Faculty of Medical Sciences/UMCG has developed an integrated training trajectory that provides motivated and talented students the education needed to develop their scientific skills and ambitions and, thereby, embed sufficient numbers of talented clinician-scientists in the northern Netherlands.
Initial training takes place during the Medicine and Dentistry Bachelor degree programmes, where the (extra-curricular) Junior Scientific Masterclass (JSM) educational programme aims to spark the interest of students into scientific research and provide students with research skills. During the Master programmes, talented students are offered the possibility to perform a PhD research project in the (D)MD/PhD programme. Finally, successfully graduated (D)MD/PhDs can perform postdoctoral research during their specialist (AIOS) training with help of the UMCG Mandema stipend, which supports future clinician-scientists in establishing independent research lines.
For whom?
The goal of a PhD training is to obtain the skills required to perform independent scientific research. Typically, holders of a Master degree are eligible to perform a PhD study. However, the UMCG (D)MD/PhD programme, which is governed by the Graduate School of Medical Sciences (GSMS), offers medical and dental students of the Faculty of Medical Sciences of the RUG the unique opportunity to combine their Medicine or Dentistry Master educational training with a PhD-training in an innovative research field.
In this ambitious programme, two years of fully funded research are added to the last two years of the regular Medicine or Dentistry Master. Thereby, the (D)MD/PhD programme offers students the opportunity to become a specialist in medical or dental research already during their Master, setting the stage for a future career as clinician-scientist. Obviously, this is a challenging programme. We are therefore looking for talented and motivated students that can efficiently combine research and study, and have the ambition to have a career as both a clinical specialist and a scientist.
Key qualifications
In addition to motivation and talent, there are further requirements for students considering submitting a (D)MD/PhD application. For instance, students must have obtained their Medicine or Dentistry Bachelor degree when applying for the programme. Further, applicants must have already established a strong relationship with the department/(co-)promotors at which the PhD project will be performed, as evidenced by at least one single-first author research paper. For further details about requirements, please refer to the (D)MD/PhD webpages at Study Info.
Being part of the Graduate School of Medical Sciences
All PhD students at the UMCG, including those pursuing a (D)MD/PhD, are registered at the Graduate School of Medical Sciences. The GSMS is committed to offering a high-quality training environment for its PhD students, making sure that students also develop professional and personal competences that go beyond scientific knowledge. Hereto, together with the supervisor(s), the PhD student designs a tailored Training and Supervision Plan (TSP) that helps the (D)MD/PhD student achieve these goals. Furthermore, overall progress of the PhD project is monitored through regular Result and Development interviews, and the online tool Hora Finita is used to keep track of all milestones of the PhD project. Enrolled (D)MD/PhD students can visit the GSMS MyUniversity pages for more information on GSMS PhD programmes and requirements.
Joint (D)MD/PhD programmes with partner STZ hospital Isala
The UMCG has strong relationships with regional partner hospitals in place for providing patient care. We also strive at expanding our research collaborations, as the unique and complementary expertise and data from regional hospitals are of great value for scientific research.
Therefore, the UMCG is welcoming (D)MD/PhD trajectories in collaboration with partner STZ hospital Isala in Zwolle. Five joint (D)MD/PhD positions are currently available in this programme. The application procedure is aligned with the regular (D)MD/PhD application process. For the joint application, the first promotor should be embedded in the UMCG and at least one of the (co-)promotores is embedded in Isala. The latter must have demonstrable qualities in supervising PhD students. Further, part of the research must be carried out in the partner hospital and/or be based on research data from the partner hospital.
Junior Scientific Masterclass – Isala triple B lectures
This semester, two JSM triple-B lectures will be given by Isala clinician-scientists. On May 9th 2023, dr. Peter ter Horst will give a lecture on taking drugs during pregnancy and lactation. On June 14th, dr. Arnold-Jan Kruse will give a lecture on pathologies of the ovary. The speakers will also be available for general questions about doing research at Isala. For more information and registration, please follow this link.
Groninger AGIKO programme
In exceptional cases, recently graduated MDs can combine their AIOS training with a PhD training in the Groninger AGIKO programme.
Submission deadlines
(D)MD/PhD applications can be submitted twice a year. Please refer to this website for upcoming submission deadlines.
The next deadlines are:
November 1st 2023, at noon

May 6th 2024, at noon
Questions?
Almost every Wednesday morning, a walk-in question hour is organized for (candidate) (D)MD/PhD students. Please visit the Study Info website for more information.
Coördinator
Dr. Sophia Bruggeman, Graduate School of Medical Sciences
e-mail: gsms umcg.nl
| | |
| --- | --- |
| Last modified: | 04 September 2023 2.13 p.m. |