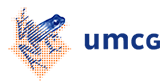 Improving participation for people with multiple problems; an integral and needs driven approach
| | |
| --- | --- |
| Researcher: | Brongers, K.A. |
| Project leaders: | |
| Research period: | 2011-2016 |
| Financier: | - |
Summary:
Background
Today, concepts such as own-responsibility, self-reliance, community approach and integrated approach are important issues in the policy of the Central Government and (social)agencies. Many customers of the UWV and Municipalities are (temporarily) not able to be in control of their own life. This group often has multi problems witch often can't be solved without professional support. This people often need long-term social benefits and other governmental support. Around this people stand a large group of professionals, from the UWV, municipalities and other care providers each with their own approach. To improve quality and effect of services delivered, an integrated approach of all involved professionals is needed. Besides that, involvement of the individual and his social environment is of great importance.
Aim
The aim of this research project is to evaluate the effectiveness of an integral, participation-oriented approach, in witch the customer's needs have a central position, where the multiple problems and the social context are taking into account and where all key figures are involved. The core is that all agencies involved, the customer himself and his social environment, collaborate on increasing participation opportunities.
Method
This study concerns a randomized experiment in which the effectiveness of a integrated approach for participation is examined for people with a social benefit from UWV and/or the municipality. The effectiveness is determined on the basis of the degree of participation at the beginning and at the end of the project.
| | |
| --- | --- |
| Last modified: | 26 February 2015 11.57 a.m. |