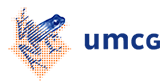 A lifestyle intervention for home care professionals to promote the use of existing lifestyle facilities and programs by sedentary adults aged 55 and older with a low socio-economic status towards a higher level of physical activity and healthier eating behaviour
| | |
| --- | --- |
| Researchers: | |
| Project leaders: | |
| Research period: | 2010-2016 |
| Financier: | ZonMw |
Summary:
The lifestyle of the people in the east of Groningen is unhealthier than in the rest of the Netherlands. This is, among other things, probably connected to the low socio-economic position of the people living in the area and the culture that is present. Adults and elderly people living in the east of Groningen have shown to be relatively less physical active than the people in the rest of the province of Groningen. Furthermore, the dietary pattern is more unfavourable in comparison with the rest of the Netherlands.
The main cause of this state seems to be that the people in the east of Groningen lack the feeling of relevancy of a healthy lifestyle. This is also the case for the home care professionals working in homecare, who should encourage the usage of lifestyle facilities and interventions by performing preventive actions.
The aim of this study is to investigate to what extent these home care professionals are performing preventive actions at the target group, to find out which psychosocial determinants play a significant role at this, and to examine the effect of the intervention to strengthen the health focus. The study concentrates on developing an indirect intervention by way of home care professionals, to promote two health behaviors namely, healthy nutrition and sufficient physical activity.
| | |
| --- | --- |
| Last modified: | 22 March 2016 4.09 p.m. |