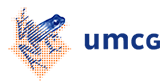 Communication between client and professional in youth health and social care
| | |
| --- | --- |
| Researcher: | Jager, M. |
| Project leaders: | |
| Research period: | 2011-2015 |
| Financier: | ZonMw |
Summary:
This research project is one of the three long-term studies that are structured around the central ideas of C4Youth. The overall objective of C4Youth is to optimize the process and the quality of care for children and adolescents with behavioural and emotional problems. Currently the prevention, diagnosis and treatment in youth health and social care is not optimal. Insufficient communication between professionals and clients may be one of the explanations for these difficulties (Wissow et al 2008; Zwaanswijk et al 2003).
Factors such as client characteristics, severity of the behavioural and emotional problems and previous experiences with health care will in relation to the communication skills and communication goals of professionals, influence the probability of outcomes such as adherence, self-management and behavioural change. A better insight into the longitudinal effect of communication in the care for youth may aid in the improvement of prevention and intervention strategies.
Data gathering will occur through the longitudinal data collection called TAKE CARE (which mainly consists of questionnaires for parents/guardians, youth and professionals) and by analysing audiotaped encounters with clients. Furthermore, the perspective of clients on the care process can be studied in more detail with the qualitative analysis of interview data.
| | |
| --- | --- |
| Last modified: | 25 February 2015 3.28 p.m. |