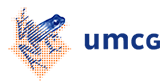 Early identification of problems and risks with respect to the social-emotional well-being of infants
| | |
| --- | --- |
| Researcher: | M. Hielkema |
| Project leaders: | |
| Research period: | 2009-2015 |
| Financier: | ZonMw |
Summary:
The DMO-protocol is designed to identify risks and problems with respect to the social-emotional well-being of infants. The protocol contains five domains: wellbeing of the child, wellbeing of the parent, role of the partner, social support and obstacles.
In a quasi-experimental design, the effectiveness of the DMO-protocol is being questioned in a Preventive Child Health Care setting. The development of 3600 infants will be monitored from birth until the age of 18 months. Infants will be included from the age of 4 until 8 weeks.
Two regions, similar in sociodemographic variables, will be compared. In one the DMO-protocol is being used, in the other 'care as usual' will be maintained. In both areas the Preventive Child Health (PCH) professional will evaluate the wellbeing of the child and judges whether there are social-emotional problems or risks for this, till the age of 15 months. For every family considered as 'problematic', two families being labelled as 'non problematic' will be asked for complementary inquiries, used for validation of the DMO-protocol. International validated questionnaires will be used about social-emotional well-being of the child and the experience of problematical situations based on the domains of the DMO-protocol. Families will be matched for gender, age of child and implementation area. At the age of 18 months, all families receive the Child Behavioural Checklist 1½-5.
| | |
| --- | --- |
| Last modified: | 25 February 2015 2.31 p.m. |